Commentary and Opinion by Samuel Strait – September 30, 2023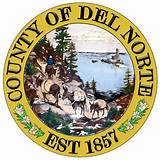 While I would much rather talk about the trip that I am on, sad but
true, another wasted two hours listening and commenting at the most
recent Board of Supervisor's meeting, September 26th. No progress by
any of the Board members when it comes to understanding that government,
inefficient and ineffective at best, does not age well when even the
most entitled of the County's work force, its Union head, fails to
understand just how good its become working for the public. And yet,
Ms. Williams continues to whine that it is "not good enough". Worse
yet, the current BOS doesn't get it either.
True to form, can't after all deviate from the inevitable, Chair Short
seems ever fascinated with the surface of his lectern while going
through the motions of the opening ceremonies. One would think by now,
he would have his lines memorized, apparently not. The mumbling
continues. Supervisor Starkey entertains us with her latest doings,
salivating over the greater reach of government. And on down the line
where fantasies of something of importance is to be elicited from our
"hard working" representatives.
The consent Agenda, next up, loaded with another employee for the
Department of Health and Human Services, (DHHS) as well as six other items on
the thirteen item list. One wonders if any of the County's other
departments is able to get something in edgewise. Fully two thirds of
the entire agenda appeared to be headed for for a quick 5-0 vote when
two particular items were pulled for later discussion. Seems the
5-0 Club is getting quite adept at putting on a show for the public when
it comes to the perennial rubber stamping of the Consent Agenda, but not
so fast. Item four was primarily pulled so that Supervisor Howard could
puff out his chest and pretend to be "looking out" for his
constituents. Nice Job Supervisor Howard.
A quick dive into Public Comment, mostly about the budget set to finish
off this particular meeting then on to a series of reports. The first,
an expensive report on the County's abysmal efforts to have some sort of
effective communications in the County when an actual emergency hits.
The bottom line, is that this is going to take a lot of money,
naturally, more new hires, and lots more money. Did I say that twice.
Of course nothing the County does can seem to get around lots of money
and new hires, and then there is no difference when all is said and
done. But someone on the end of a zoom call, I should say four someones
will be paid heaps of money to say the obvious, you're going to have to
hire more staff and buy all sorts of new toys for the County's
disrespected employees.
The next two items for the government's important general business is to
insert themselves into the "opioid crisis" where a rural vehicle, a MAT
vehicle, is to be purchased to save the "Walmart souls" in the bushes a
lengthy trip to Humboldt to get detoxified when they overdose. That
plus anything else in DHHS's cupboard to get the problem under control.
Just like the Homeless problem in the County. Get the County involved
and watch the numbers continue to climb. Seems like "the government can
fix anything", Supervisor Starkey, would be giddy with glee. I promised
not to get too carried away, so as to not hurt anyone's feeling. It is
just at some point, those that represent us might take a breath and
realize that more dysfunctional, yes, more dysfunctional County
government is not going to make things better. Citizens continue to
fail the functionality test when they become increasingly dependent on
government services which have very little possibility of solving any
kind of problem.
A quick change of dates for November's meeting. Wouldn't want to
interfere with a California State Association of Counties
(CSAC) meeting, another trip for Supervisor Howard after
all. And heaven forbid a meeting during Thanksgiving week. Budget
transfers of $236 thousand to probation for excess jail expenditures.
Then back to the Consent Agenda where Supervisor Howard got to
Grandstand over item #4, whoopee! and Supervisor Starkey got to make a
unhappy emoji when no second was forth coming to continue a "bridge"
program for those uninsured, or too poor to pay for a Covid 19 booster.
Of course with all the programs funded by DHHS, that one should be
covered as well. Not to worry too much, Supervisor Starkey, you can
also have a "bake sale" to pick up the slack. What was I thinking, a
gofundme PAGE.
Aaw, at last, the 2023-2024 Budget coming in at $208 million this
cycle.  Only an eleven percent increase over  last cycle.  Likely will
be needed with all the raises and new hires.  One has to hope that some
where in this explosion of spending that at least the County's employees
are happy.  Wait..  Not a chance!  MS. "pound on the lectern" Williams
will be playing hooky from her real job to fight for more pay and
respect from the BOS.  Could be trouble.  When the people who do the
work for the public aren't happy, that usually means that local
government has finally hit the tilt button and become too expensive for
every one.  So sad, trouble ahead for this Board.  Vote taken without
much discussion 4-1, Supervisor Howard in the "dissent", can't be
looking bad with a 5-0 vote.   Unfortunately Howard really wasn't
against approving the budget, for him it was all about making a
"statement".  Never fear the 5-0 bobble heads are true to form. 
Wouldn't know "bad government" if it was shouted in their ears.  Back to
enjoying the view.
| | |
| --- | --- |
| | ReplyForward |