By Jaime Yarbrough – August 20, 2022
The Klamath Yurok Salmon Festival was held in Klamath this Saturday. The first such festival since the onset of COVID-19, 2 1/2 years ago.
What appeared to be a few thousand people attended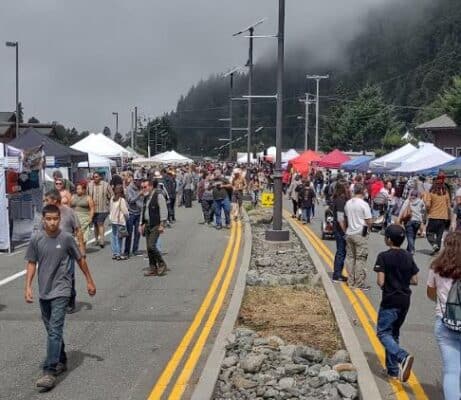 with well over 100 art, craft, clothing and food vendors as well as many cultural pavilions promoting the Yurok tribe/Native American, history, language and welfare.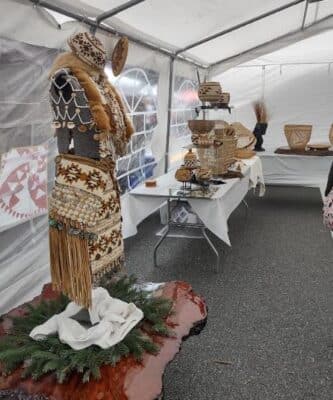 There was live music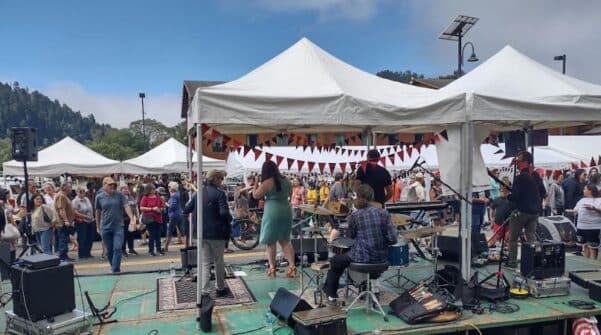 and the traditional salmon luncheon of fire roasted salmon,
baked beans, potato salad, watermelon and a beverage for $15.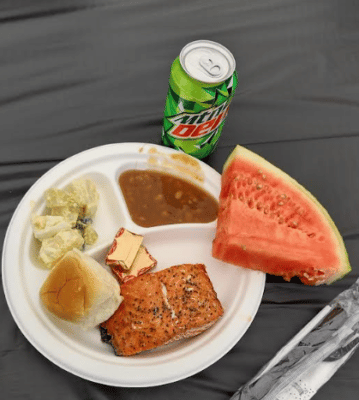 Indian children played a customary stick game and there was a tent demonstrating the construction of native American baskets.
This years festival was a winner for the town of Klamath.