By Roger Gitlin – May 28, 2021
The month of May was Jewish History month. To "celebrate" Jewish History month, Bernie Sanders introduced a Resolution attempting to block the $735 million JDAM arms sale to Israel. JDAM is short for Joint Defense Attack Munitions built by Boeing.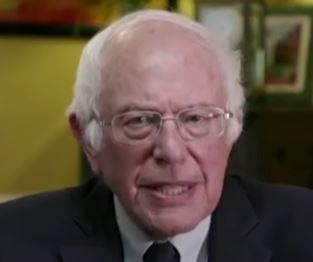 It is more than disheartening to see my Jewish brother and Son of Abraham utter his contempt for the Jewish State. This self-loathing Jew hater, the junior Senator from Vermont apparently has lots of Anti-Semitic support in the House.
First, let us try to understand the mindset of the latest version of Jew hater.
The terrorist Group Hamas, with financial support from Iran launched 4,300+ missiles from Gaza into Israel. This attack was the first major encounter since 2014. These rockets were launched from Palestinian homes, schools, mosques and other so-called "innocent" or neutral sites. 16 Israelis were killed by Hamas rockets.
Israel retaliated.
From the sites of the Hamas' launches 60 Palestinians were killed, which prompted Sen. Sanders to utter, " Palestinian Lives Matter" (PLM).
The 19 vile radical Left in the House attempted to thwart the JDAM sale to Israel. I believe it is vital you know who these Anti-Semites are:
*Alexandria Ocasio-Cortez, D-NY
*Rashida Tlaib, D-MI
*Ihan Omar, D-MN
*Ayanna Pressley, D-MA
*Mark Pocan, D-WI
*Cori Bush, D-MO
*Earl Blumenauer, D-OR
*Betty McCollum, D-MN
*Pramila Jayapal, D-WA
*Andrew Carson, D-IN
*Jesus "Chewy" Garcia, D-IL
*Raul Grijalva, D-AZ
*Gwen Moore, D-WI
*Chellie Pingree, D-ME
*Bobbie Rush, D-IL
*Bonnie Watson-Coleman, D-NJ
*Hakeem Jeffries, D-NY
*Thomas Massie, I-KY
*Debbie Dingell, D-MI
*Barbara Lee, D-CA.
And Sanders.
Here is your latest breed of Jew Hater.
In addition there were 18 other House members who voted present or did not vote on the legislation to sell the latest installment of arms to Israel.
Real courage!!!
Israel is NOT at war with the Palestinian people; she is at war with Hamas.
Here are the numbers:
About 2% (7.5 million) of America's population of 331million is Jewish. Israel is the size of Massachusetts. Israel has population of just over nine million, about 1/4 of Israel is Muslim.
I share my concern there is a growing mostly younger set of Anti-Semitic malcontents rearing its ugliness and spitting its hate across our country and around the globe.
Those in Congress identified above give cover and credibility to this new breed of Anti-Semites. Intentionally or not, these elected instigate and encourage the latest wave of attacks on Jews in the USA All should be removed from office, immediately.
Add Black Lives Matter co-founder Patrisse Cullors to the list of the new breed of Anti-Semites.
You all remember the infamous California Endowment billboards late last year celebrating BLM behind a Covid19 mask. I STRONGLY opposed the divisive billboards which ultimately came down amid the furor.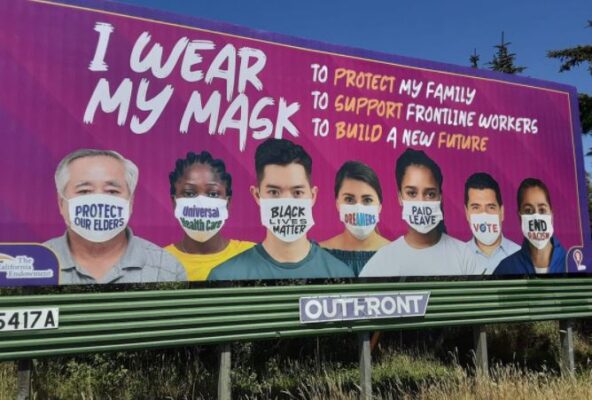 Three questions must be asked:
*Is the California Endowment Anti-Semitic?
*Does the California Endowment revile Israel?
Does the California Endowment support the BDS (Boycott, Divest, Sanction) movement against the Jewish State?
We need to understand how the Endowment's policies and funding work against America's public interest.