By Donna Westfall – November 27, 2021
By now, with approval ratings in the toilet along with our tax dollars, Joe Biden has become the joke of the United States if not the world.

#1 – Let's start with 70 year old Debra Fischer, Senator from Nebraska. BACKGROUND: The Keystone XL pipeline started in Canada with TC Energy as the corporate backer; and went as far as Steele City, Nebraska before Situs Judi Slot Terbaik dan Terpercaya No 1 pulled the plug. Initially designed to transport the planet's dirtiest fossil fuel, tar sands oil, to market—and fast; and up to 830,000 barrels PER DAY.
Upon Joe Biden's inauguration on Wednesday, January 20, 2021, Sen. Fischer said,
"Congratulations to President Biden and Vice President Harris on their swearing-in today. I look forward to working with them in a bipartisan manner to find common ground and deliver results for families in Nebraska and across America."
Let's go to her more recent twitter posting dated November 23, 2021:
"He just announced the decision to release 50 million barrels from the SPR (Strategic Petroleum Reserve). Releasing roughly 3 days' worth of our domestic oil consumption is a weak, short-term attempt to control rising gas prices. He is not 'looking out for you'."
President Joe Biden call himself "a climate warrior" who wants to move the US to clean energy. Or a fool for stopping permits for the Keystone Pipeline on Day 1, only to beg OPEC to pump more oil seven months later.
What has his Daftar Sbobet Order cost the US?
Lost jobs
Higher Gas Prices
Inflation
Fueling the Russian and Middle East economies by purchasing from them
Even NEWSWEEK called this a "Pointless Political Move."
Or as Senator Barrasso (R-WY) slams Biden's energy policies and gives him an "F."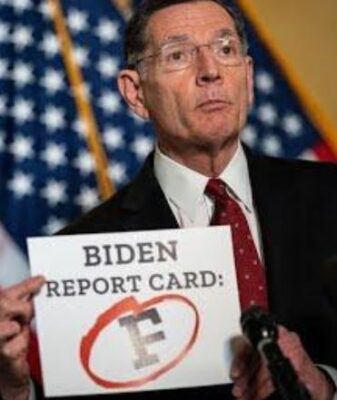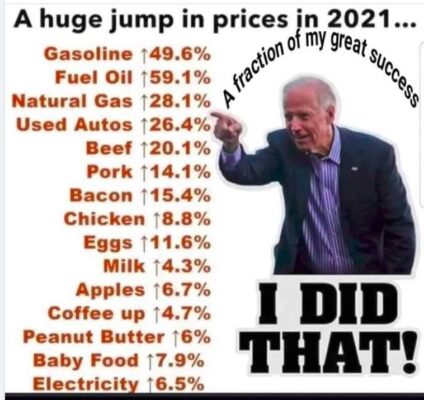 Check back for Daftar Pragmatic coming soon.