By Donna Westfall – October 3, 2023
In a roll-call vote today, a motion by Rep. Matt Gaetz's (R-FL) to vacate the chair, pursuant to rules agreed to by McCarthy in order to clinch victory in his drawn-out race to become speaker back in January, Kevin McCarthy is no longer Speaker of the House of Representatives.
In a vote of 216-210, McCarthy was removed. Eight Republicans joined the Democrats in forcing him out. He served a total of 269 days.
Ousting a Speaker has never been done before in the history of the United States.
What happens next?
The rules of the 118th Congress state that "in the case of a vacancy in the office of speaker, the next member" named on a list submitted by McCarthy to the clerk of the House in January will become speaker pro tempore until a speaker is elected. A House reading clerk announced immediately after the vote that Rep. Patrick McHenry of North Carolina was the first name on McCarthy's list and therefore was appointed speaker pro tempore.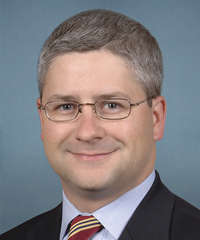 Wouldn't it be something if our Republican party could work together cohesively to get things done for this country? Meanwhile the "right wing" Republicans are being blamed or credited with McCarthy's removal depending upon where you sit on the political spectrum.
Now that the House of Reps is thrown into chaos, all those important things like investigating the Biden's house of cards otherwise known as their business ventures starring Hunter Biden, investigating the President's disastrous policies, funding the government and more are now stopped.
The next step is to elect a new Speaker. It took 4 days and 15 votes to get McCarthy in. Wonder how long the next election will take? Rep. Steve Scalise from Louisiana has been mentioned as the next Speaker. He would even have the support of Rep Matt Gaetz.