By Anonymous – May 13, 2022
Among the many amazing local small businesses in Del Norte County, there is no better example of quality product, community partnerships, and innovative technology, made possible by hard working professionals at "Rumiano Cheese Company." Family founded in 1919 the Rumiano Brothers. Fred, John and Richard started a dairy operation outside Willows and began making the World recognized Monterey Dry Jack.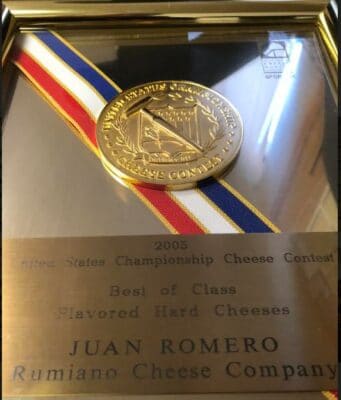 With 100 years of quality family tradition the Fourth generation of Rumiano's continue to set the blue ribbon standard for cheese. Joby, Tony, Ray, and Owen Rumiano employ approximately 200 hard working professionals at their Willows and Crescent City locations.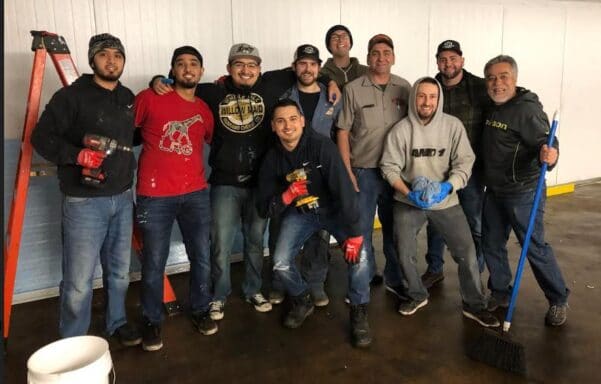 Together the dedicated team produces organic dairy products that are exported around the World. In May 2022, "Rumiano Cheese Company" became 100% Organic in its manufacturing facility in Crescent City, California. The Organic products being Organic Cheese, Organic Butter, Organic Whey Protein Concentrate-80%, Organic Dried Edible Lactose, and Organic Ghee and are produced at the state-of-the-art facility focused on efficiency, quality, sustainability, and dedicated professionals.
Rumiano Cheese Company and its innovative approach to the cheese industry has benefited Del Norte County beyond its award-winning dairy products.  In 2015, "Rumiano Cheese Company" built a state-of-the-art Lactose Drying Plant. This process allows the factory to recover 90%-100% of it's daily water usage through Reverse Osmosis, Evaporation, and a Condensation Return.  In 2011 the factory implemented a protein recovery system, dramatically reducing it's waste stream, and in 2005 the company built it's own wastewater treatment center.  This investment in technology allowed the city of Crescent City to add 1,500 water and sewer hookups that have the potential of generating $7,500,000 in municipal revenues.  Looking towards the future, "Rumiano Cheese Company" will continue to pursue new technologies to achieve its sustainability goals and be an industry leader.
Rumiano Cheese Company will be entering the upcoming American Cheese Society Competition in Portland, Oregon, July 20-23, 2022, with many varieties of its products. Among the entries, Rumiano Cheese Company recently received the Safe Quality Foods (SQF) Certification for their delicious line of cheese and other dairy products. Inquire about the impressive products offered, or their sustainable management practices at their web-site: Rumiano Cheese Company | Family Owned | Family Farms
If you want to support a local store that highlights Del Norte's resourses, quality product's, sustainable innovations, and hardworking professionals, go no further than "Rumiano Cheese Company."  Several great restaurants can quench your appetitie for Rumiano cheese and dairy products.  SeaQuake, Port O' Pints, Enoteca, Cristina's, Perlita's, Gordi Bros, Chart Room, CC Diner, Juanita's, Norris Family Kitchen, and other great restaurants currently feature Rumiano dairy and cheese products.  Whether you're preparing tonight's dinner, starting your weekend, or looking for that care package to spoil your friends, visit the local "Rumiano Cheese Company" store located at 511 9th Street.  Open Mon-Fri, 9:00 a.m. to 5:00 p.m., Sat 9:30 -3:00, CLOSED Sunday.   The service is great, the prices affordable, and the quality is unmatched.