By Donna Westfall – November 23, 2021
If you go to the Norfolk Police Department Facebook page, you'll see pictures of their Police Chief, Larry D. Boone and almost every posting has many, many comments from people telling the Police Chief to re-hire Lt. William Kelly.
In case you didn't know; last year PC Boone took part in the BLM march as a result of George Floyds death holding a sign, "Black Lives Matter".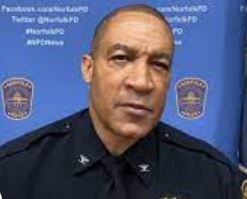 While Lt. Kelly, 19 years on the force, 10 months away from being a 20 year veteran, made an anonymous donation to Kyle Rittenhouse's fundraiser. The reason that 20 year mark is so important is because he would have been eligible for vesting for a pension. His wife has cancer. They have three children. If he was going to be terminated he'd need to pay for health insurance to protect his family.
Somehow there was a data breach. The Guardian reported that Kelly, a Sergeant at the time, made the donation through a GiveSendGo account. The article was dated April 16th. Usually when Internal Affairs gets involved in a matter it takes months. Not in Kelly's case. Lt. Kelly was terminated within two days of PC Boone and City Manager, Larry "Chip" Filer hearing about The Guardian article.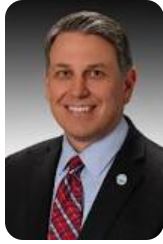 Now that Kyle Rittenhouse has been pronounced NOT GUILTY, Lt. Kelly wants his job back. It looks like he needed donations to fight for his case. That's exactly what he got.
Candace Owens handed over a $202,000 check to a bearded Kelly but she actually raised more than $245,000. All donations are going to Kelly.