By Donna Westfall – December 5, 2021
Several hundred people went through Republican headquarters Friday, December 3rd during the Christmas Parade. They were treated to cookies, hot chocolate, hot apple cider and popcorn.
People were invited to register to vote as well as sign petitions on School Choice (45 signatures) or pick up brochures to learn about School Choice.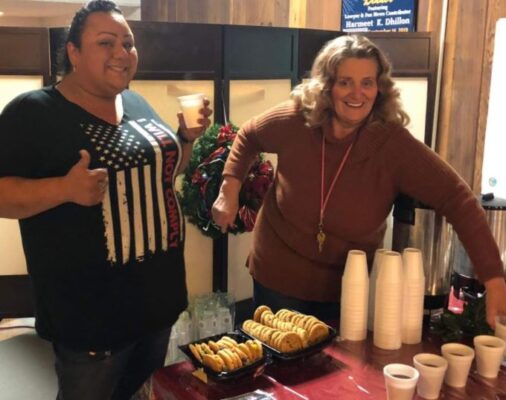 It was a cool and foggy night but enthusiasm made up for those drawbacks.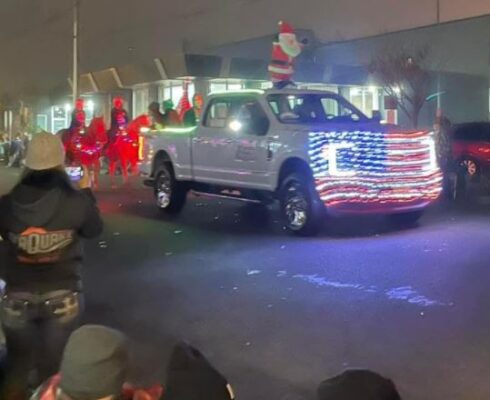 Republican Party Chair, Karen Sanders enjoying the company of a visitor.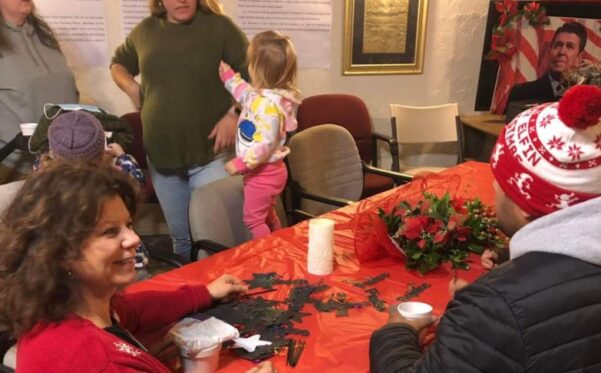 Mrs. Gerhard serving up fresh popcorn.