Opinion Piece By Donna Westfall – January 22, 2023
When you think of the Food and Drug Administration (FDA), what is your first thought? I thought they were responsible for our health and safety in a number of areas like medicines and foods. Come to find out there's a class action lawsuit in New York against Coca Cola and Simply Orange.
WHY?
Because the lawsuit alleges that the orange juice which is marketed as "all natural" has in it toxic synthetic "forever chemicals" called PFAS – Perfluoroalkyl and Polyfluoroalkyl Substances which can lead to cancer and other diseases
Simply Orange has been around since 2001.
Where does the FDA come into the pictures? With a budget for 2023 of over $7 billion and over 18,000 employees here's the definition of what they do.
"The FDA monitors contaminant levels in foods, establishes regulations, and provides guidance to food manufacturers on how to meet their legal obligation to implement preventative controls to significantly minimize or prevent chemical hazards in foods."
Keep in mind that there are dozens of departments. Funding is not 100% taxpayer money. In their pharmaceutical division, 75% of the their budget comes from pharmaceutical companies. In the food division, 54% comes from the Federal government and 46% comes from industry user fees.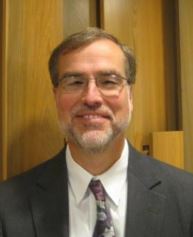 A non-profit called Environmental Defense Fund started in 1967 in New York has Tom Neltner as their Chemicals Policy Director. He's been quoted in numerous publications in the last few days that there would be more and more of these lawsuits because the FDA has fallen behind on it's food testing.
Simply Orange started in 2001. Wonder if the FDA has bothered to test the product in the last 22 years.
If you've purchase Simply Orange, you can probably agree that it is delicious and tastes like fresh squeezed. They offer no pulp to high pulp. High pulp has been our favorite for years. Their advertisements hooked us by saying, "it's starts with oranges and we add nothing."
If they add nothing, then I'm thinking the PFAS probably come from the plastic bottles.
Will, shoot. Their orange juice is really good tasting but when thinking about drinking the stuff with forever chemicals in it, looks like we'll be pouring half a bottle down the drain this morning rather than wait for the outcome of the lawsuit.