By Donna Westfall – October 29, 2021
It was a true celebration of Halloween and Christmas with children marching from booth to booth collecting candy, parents listening to the band playing songs like, "Monster Mash" and Michael Jackson's "Thriller" while kids and adults dressed up in costume and walked around the enormous truck hauling a Christmas Tree headed towards Washington DC. It will be in Washington DC on Dec 19th. It is the first time a National Christmas tree was selected in Six Rivers National Forest which is all the forest east of Crescent City beyond Redwood National and State Parks.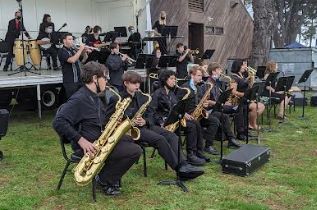 Joining the celebration was Bettlejuice, Bigfoot, a variety of witches and our own City Clerk, Robin Patch among others.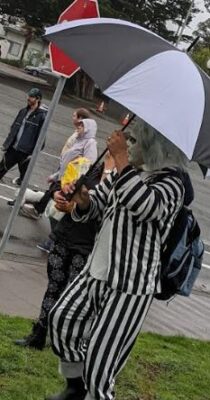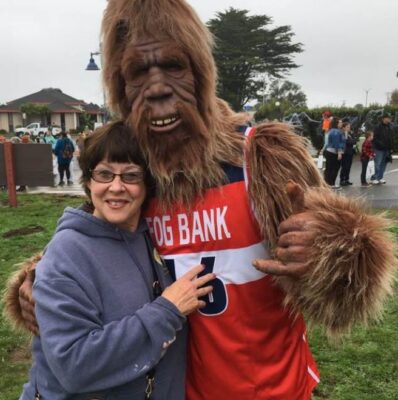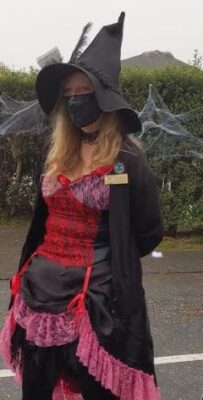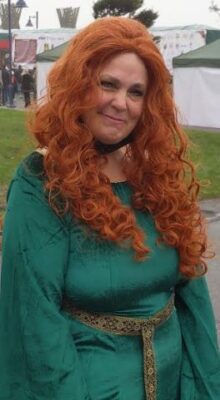 Booths were set up for the Del Norte Sheriff's Department, the Cresent City Police Department, and the California Highway Patrol. The public could meet our new Sheriff Waltz or speak with Police Chief Griffin all the while children collecting candy.
All in all, a delightful way to spend the day.