By Roger Gitlin – EYE ON DEL NORTE – August 30, 2021
State Senator Mike McGuire (D) CA-2, spoon fed a real hit piece on Crescent City and Del Norte County, published it in the Los Angeles TIMES. McGuire blamed rural Trump Republicans who steadfastly remain unvaccinated for causing the spike in New Covid 19 cases in Del Norte County.
Unbelievable!!!
His hysteria-driven webinaire, Thursday past on how misguided rural California remains, paints a dire picture of Del Norte County…and the TIMES gobbled it up and spit it out in the Friday, August 27 Metro Section. The TIMES never attempted to come up to Crescent City and observe for themselves on current conditions.
Unprofessional !!!
Sen. Mcguire"s reporting of COVID 19 conditions via the TIMES is and remains I R R E S P O N S I B L E and paints a doomed, inaccurate picture of Crescent City.
Indeed, there was a spike of 83 new Covid 19 cases reported today (Aug. 30), but that number was a DECLINE from 139 cases the week of Aug. 23. NOT REPORTED.
Truth be Told, the reported active cases dropped from 417 to 232 for the week of August 24 through today, as reported by the Del Norte County Public Heath Department. NOT REPORTED.
We MAY have already turned the corner on the virus.
The 13 hospitalized Covid cases has DECLINED from 27 the previous week at Sutter Coast Hospital. NOT REPORTED.
The TIMES and McGuire misled you with the false image Sutter was transporting Covid 19 patients out of Del Norte with helicopters, scurring across the sky because Sutter Coast was beleaguered to the max. Cal Ore Life Flights have not spiked. True, staff at Sutter Coast is short-staffed. Perhaps, Sutter Administration should not bully its employees to take the suspect vaccine, and many of those nurses might return to their jobs, helping those folks who have become ill.
AND, though extremely regrettable. Del Norte County has lost 23 deaths over an 18 month time frame.
Weir Mortuary Chapel indeed has a refrigerated portable trailer for the anticipated explosion of corpses from the hysteria-driven TIMES. The trailer remains empty at this hour. TRUE.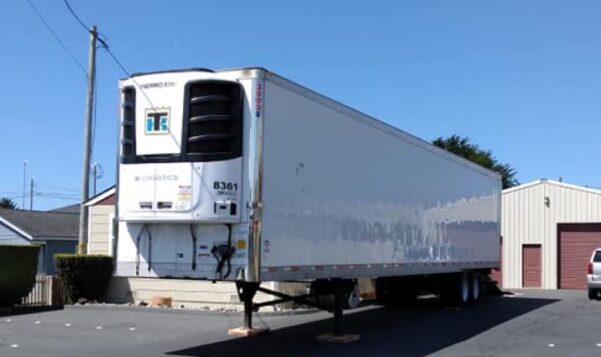 What you are not being told by the young Senator McGuire or the biased Los Angeles TIMES, most of those who died had many serious collateral complications such as COPD, obesity, high blood pressure, heart and kidney conditions and diabetes. TRUE!
According to DN Public Health, 11,234, about 50% of us are unvaccinated and COVID 19-free. TRUE!
Again, the handsome Senator and the TIMES did not tell you about AB 455, which would mandate ALL State, County, City gov't employees to be vaccinated and in possession of vaccination card OR be tested weekly OR be fired!
It has just come to my attention. The vile AB 455 Bill has been removed from this legislative Session for this year. TRUE!
Now, let's focus on the Recall of Gavin Newsom, Sept 14.
Our Rally to Recall Newsom is Sunday, Sept 5 at 1:00PM, 101 South at Elk Valley Rd.
Let's make California great again.