By Roger Gitlin – EYE ON DEL NORTE – October 5, 2021
Pictured are Del Norte County Public Health Officer Aaron Stutz,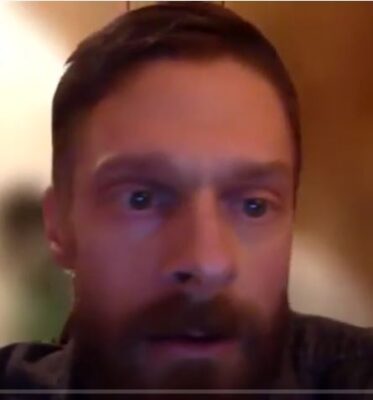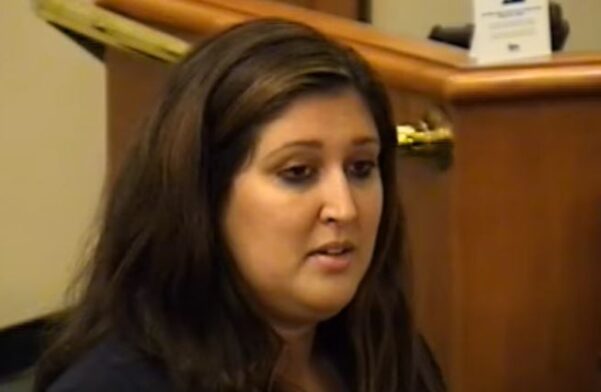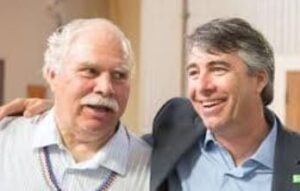 and former Chief Administrative Officer (the tail wags the dog) Jay Sarina.
Though Howard, a resident of Hiouchi, was not yet on the Board, he was running unopposed for the District 3 Supervisor position and was extremely familiar with the details of his neighbor, Thomas Martinelli, MD and once the long-time Public Health Officer for Del Norte County.
Back in April of 2014, it was learned Dr. Thomas Martinelli had moved away for some years from Hiouchi to Santa Barbara. He continued to draw a $36,000 annual salary from the County. Since he was no longer a legal resident of Del Norte, he was not qualified to continue as as the Public Health Officer.
When I served on the Board, in open session, I brought this inconvenient truth to the attention of my colleagues who, sadly, turned a blind eye.
In June of 2014, at the BOS meeting, then long-time DHHS Director Gary Blatnick appeared before the Board and introduced his new Public Health Officer Warren Rehwaldt. When it was my turn to welcome Dr. Rehwaldt to his new position, I asked him three questions re: his qualifications:
* Dr. Rehwaldt, do you have a valid California Driver's License? YES.
* Dr. Rehwaldt, do you have a valid license to practice medicine in California? YES.
* Dr. Rehwaldt, do you reside in Del Norte County? YES.
I then welcomed him to his new position.
Fast forward to August 10, 2021. Aaron Stutz, MD, on Consent Agenda was hired as the new DN Public Health Officer at a salary of $13,000 per month for the period of August 10 to November 10, $39,000 for the three month period. Dr. Stutz retains his position as the Public Health Officer for Siskiyou County (salary unknown). Dr. Stutz is and remains a resident of Siskiyou County.
Do we EVER learn our lessons?
Why is this important for you to know or even care about? Folks we are dealing with PUBLIC money.
You have every right to know how your tax dollars are bring allocated and if rules are either being ignored or outright violated you should know these abrogations.
For too long, Del Norte County has operated under the radar and the public is being discounted, if not ignored. The people pictured played a major role on not being transparent and up front in disclosure.
The other members of the Board, Supervisors Darrin Short, Valerie Starkey, and Bob Berkowitz were either unaware of the requirements to staff the Public Heath Officer position OR, worse yet, also turned a blind eye and deaf ear and simply rubber stamped this appointment. Shameful and Inexcusable behavior. As we report to you, Ms Snow is doing damage control on her latest of many missteps and errors. She needs to step down as the Director of Health and Human Services in Del Norte County.
Changes must be made on the Board of Supervisors.