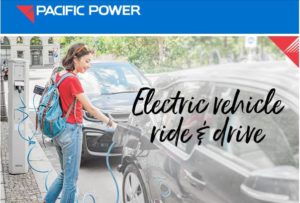 You're invited to learn about electric vehicles and take a test drive at the Sea Cruise.
Come see the BMW i3 and the 2019 Nissan LEAF. Drivers 21 and over with a valid license can test drive a vehicle.
Sea Cruise
EV Ride & Drive
Saturday,
October 5, 2019
12 p.m. – 4 p.m.
Beachfront Park
Crescent City
If you can't make it but still want to learn about the benefits of electric cars, visit pacificpower.net/ev.