By Assemblyman Kevin Kiley – May 16, 2022
President Trump has just endorsed our campaign:
"Kevin Kiley has been a conservative champion in the California State Capitol—no one has fought Gavin Newsom harder than Kevin. He doesn't wait for the fight. Kevin is smart and tough…and has my Complete and Total Endorsement."
See the President's full statement: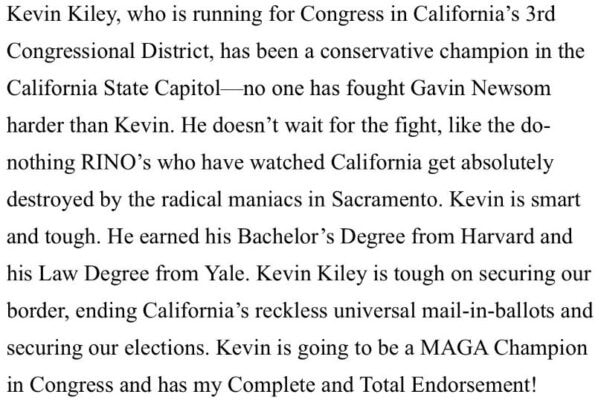 We've all witnessed the damage Joe Biden has done to America by reversing President Trump's policies. In Congress, I'll fight to save our country by taking Daftar Slot Gacor on Biden and Pelosi just like I've taken on Newsom.
Thank you for your support!