Opinion Piece By Samuel Strait – Reporter at Large – December 24, 2021
For the past month or so, I have been on the road so to speak, traveling
mostly in Oregon, Washington and Northern California. One of the regular
costs of time and money, are finding places to eat while traveling.
Since the Pandemic reared its ugly head, that problem has only gotten
worst. Restrictions, new rules, shortage of employees, shortages of
food, and all manner of things most of us do not think about. While on
the road, fast food restaurants on several occasions became the food
stop of choice. And, what a "new world" they have become.
Before I retired, lunch in Crescent City quite often became the fast
cheap option of Burger King, MacDonald's, or Taco Bell that so many of
us elect to use for that mid day food stop when dollars are in short
supply and time is as well. It has almost become the Country's
tradition to eat fast food for many of us.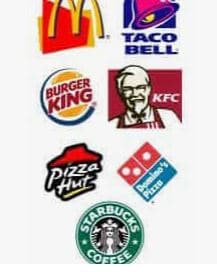 Then came the Pandemic and all that changed.  Drive up windows became the way of the fast food
industry for over a year.  It is just now that West Coast fast food
places are beginning to re open their dining rooms.  Aside from the
inconvenience of eating in the car or waiting while your food got cold
to eat at home, dining in at a fast food restaurant was rapidly becoming
a memory.
Yet, that is not the only thing that has changed for the worst. Once
fast food places were fast as the name suggests, a meal in less than ten
minutes. Not so any more, forty one minutes to produce a simple
hamburger during the dinner hour. Thirty seven when in between meal
times. Thirty six minutes for a breakfast sandwich at 10:00 am. Fast
food? Granted this industry has serious employee issues, not enough
people willing to work. Crews that once were five or six and a manager
at the dinner hour, now down to two and a manager. Even in regular
restaurants the service was slow and the staff minimal. For hire signs
on every door. Yet sit down restaurants have begun to reach parity with
fast food places
Aside from the slow service, prices for simple meals now rival regular
restaurants minus the tip. Food quality has lessened, and presentation
is hurried. Is this what we have to look forward from now on? Has fast
and cheap food come and gone? Maybe so. With dwindling offerings on the
menu and difficulty getting ingredients because of the failure of the
supply chain, problems with offerings have become common. Slow
service, lack of staff, costly food and the log jam at the drive up
window. A bleak future for the fast food industry unless the Country
tries to get back to normal.