Opinion Piece By Donna Westfall – November 4, 2021
I received this email from Assemblyman Kevin Kiley:
"Next year is shaping up to be a promising one in politics. I'm writing to ask for your guidance on the best way to build our movement and carry on the fight.
With the June 2022 primary election quickly approaching, there are a few possibilities for where my name will appear on the ballot.
The first option is to seek reelection to the Assembly and continue fighting from the Legislature. The second is to run for Governor, building on the strong foundation we now have in place for a statewide race.
A third option is the U.S. Congress. California's districts are being redrawn, and it appears there may be an opportunity to flip a Democrat seat where I live. I've been asked to consider running to help retake control of the House.
In both Sacramento and Washington, we need representatives who will fight back against corruption, ineptitude, and radicalism – and fight for the principles that have made America the greatest country in the world. 
I would very much appreciate your feedback, as I need to make a decision soon. Just reply to this email to share with me your thoughts!"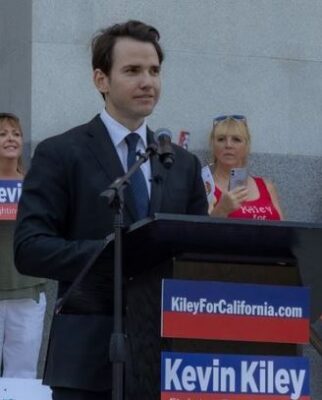 Here is my response:
Assemblyman Kiley;
Please stay in politics. We need more people like you with the brains and moral compass that you possess.
Having said that, if I were you, I'd forget about running for the Governor's position in 2022. Instead focus your attention either on re-election or test the water's with a congressional run. We certainly need politicians to combat or balance out the likes of Jared Huffman. 
The unsuccessful recall against Newsom did show that Larry Elder was heads and heels above all other contenders. 
I'll be publishing your email in our on-line newspaper:  www.crescentcitytimes.com and hope that others feel compelled to write to you with their opinions.

Best regards,
Donna Westfall
Editor www.crescentcitytimes.com
Member:  Society of Professional Journalists