Credit to The Algemeiner Staff – August 18, 2022 – Picture credit to Israel Science and Technology Department
Bilateral trade between Israel and the United Arab Emirates reached $1.407 billion in the first seven months of 2022, surpassing the $1.221 billion of trade recorded between the two in all of 2021. Israel and the UAE normalized relations with US support as part of the Abraham Accords in September 2020.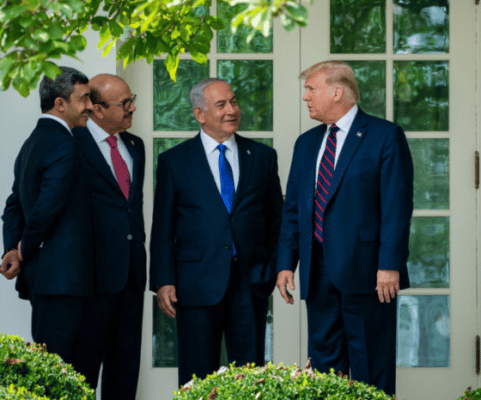 Israel, with it's population of over 9.2 million in 2020, faced wars involving Egypt, Jordan, Lebanon and Syria back at their inception between 1947-1949. Because of the Abraham Accords, 70 years later, trade has skyrocketed between Israel and other Middle Eastern states, according to a report from the Abraham Accords Peace Institute. The institute noted in June that trade with Jordan increased by 54 percent from last year amounting to $55 million, followed by Egypt with a 41-percent increase and $23.6 million. Morocco reached $3.1 million in trade deals with the Jewish state in May, marking a 94-percent increase from 2021. Meanwhile, Israel's trade with Bahrain went from none to $1.2 million within a year.

While it's a miracle that so many Arab nations are on board or coming on board with trade with Israel, it's tragic that Hamas still wants to destroy Israel. They continue to indoctrinate their children with hate.
Why is Israel so successful?
Israel has a technologically advanced market economy with cut diamonds, high-technology equipment and pharmaceuticals among its major exports. When not faced with rockets by Hamas, they enjoy a long life expectancy, excellent education, and high per capita income. Their military is top notch. It's a country that lives with adversity. Despite adversity, they have overcome much hardship through innovation.
A lack of natural resources pushed its dwellers to find alternative ways to cope, leading to the development of drip irrigation and water desalination plants — technologies that are now sold globally.
The country has also managed to absorb huge waves of immigration, and this population surge has contributed to a mix of cultures and languages.
Critical to their economy, a lot of money came from Jews abroad but also from German reparations given as compensation for Nazi crimes. This allowed the government to create jobs that helped build roads, ports and trains. During the 1980's, they were hit with hyperinflation of over 400%. To stop inflation, the government froze prices and wages. Into the 1990's, they privatized many industries which led to more liberal imports and exports. Plus the government set up a program called Yozma, which helped create a local venture fund industry that invested in burgeoning Israeli technologies.
From The Times of Israel; "A wave of immigration in the 90s brought with it more than 900,000 new immigrants, many of them engineers, professors and scientists from the former Soviet Union who fed Israel's nascent tech scene with much needed professional skills."
With the boom of the internet Israeli entrepreneurship mushroomed. But it takes more than just money or an influx of engineers and scientists. It takes hardheadedness and determination, and years of thinking out of the box to finding solutions to pressing needs that has led to Israel's thriving tech industry. Something our country could use in huge doses. Something we had, but lost.