Opinion By Donna Westfall – April 26, 2023
By the time I was old enough to register to vote, I registered as a Democrat. After all, they were the party of the working man. That stayed with me until moving up to Crescent City from Southern California. Then, I realized how rotten the local Democrat party was when trying to discuss the removal of poison from our drinking water. I marched out of the Democrat Central Committee meeting and walked into Republican headquarters and re-registered. The year? 2009.
Now, I'm not too pleased with the Republican Central Committee. Their motto: "Elect common sense." Yet every time we went to talk to them about not endorsing the sales tax, they were resolute in their stance it should remain. For Supervisor, they endorsed Chris Howard, of whom I am not a fan, Patty Adams and David Jones. Patty Adams probably would have done a good job, but watching David Jones on the Measure R Citizens Oversight Committee has definitely convinced me that he would have been a terrible supervisor.
When it comes to Sacramento's involvement with our area and I look at Congressman Jared Huffman, I sit back and wish we had a someone like Georgia's Congresswoman Marjorie Taylor Greene (MTG).
She introduced three impeachment resolutions against Joe Biden on August 23, 2021. LOVE IT!
She introduced the Protect America First Act to end Joe Biden's crisis at the Southern border by halting all immigration on June 22, 2021. TOTALLY AGREE!
She introduced the Protect Children's Innocence Act. H.R. 8731 which will criminalize genital mutilation and chemical castration of minor children. AGAIN, AGREE!
Hunter Biden now wants to pursue an ethics probe against MTG. How dare she make those defamatory statements that he is involved in human trafficking, drugs, and sex with prostitutes and minors resulting in a double standard at play compared to law enforcement investigations against former President Donald Trump: "just imagine if Hunter's last name was Trump," MTG wrote.
Wait a second. Hasn't that info about Hunter Biden already come out in other news? Talk about a double standard.
MTG is a staunch supporter of Trump.
Over to Congressman Jared Huffman who doesn't want to support the expansion of the Abraham Accords which former President Trump put into place. Here's the summary: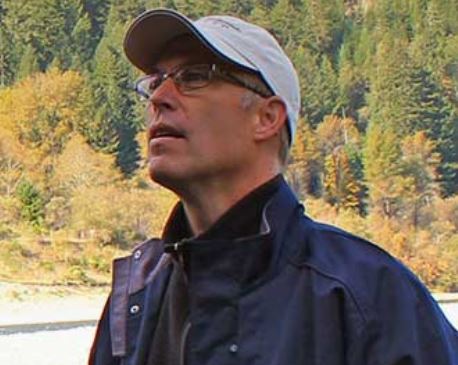 'H.Res.311 – Encouraging the expansion and strengthening of the Abraham Accords to urge other nations to normalize relations with Israel and ensure that existing agreements reap tangible security and economic benefits for the citizens of those countries and all peoples in the region."
The Abraham Accords are agreements to normalize or improve relations between Israel and four members of the Arab League: the United Arab Emirates, Bahrain, Morocco, and Sudan.
You better believe that Huffman will follow the dictates of the Democratic Party when opposing this:
APRIL 26, 2023
Washington, D.C. – Today, Representative Jared Huffman (D-San Rafael) released the following statement on his vote against H. Res. 311:
"For many years, I have consistently supported resolutions, bills and foreign aid commitments that affirm the close relationship and strategic alliance the United States has always had with the state of Israel. I was prepared to support H.Res. 311, as well, until I discovered two significant problems. First, unlike previous resolutions, H.Res 311 conspicuously omits any reference to supporting a two-state solution. And second, instead of acknowledging what is currently happening to democracy and the rule of law in Israel, the resolution praises the Israeli government's commitment to our "shared values" and "democracy." Even though I am a longstanding supporter of the US-Israel relationship, I cannot in good conscience support a resolution that is so tone deaf regarding the actual state of "democracy" and our "shared values," which are under assault by the current rightwing government in Israel. Pretending that everything is just fine with democracy and the rule of law in Israel is an insult to the hundreds of thousands of brave Israeli citizens who have taken to the streets in protest because they know their democracy and our "shared values" are in jeopardy. I stand in solidarity with those protestors, and believe Congress should follow the lead of President Biden and other world leaders who are conveying grave concerns about the Netanyahu government's radical agenda, not gaslighting and pretending everything is fine."
Huffman is not a supporter of Trump.
What party has been fighting to turn around Biden's edicts regarding energy, high gas prices, inflation, immigration, etc., etc., etc.? Republicans. Not the Democrats.
I can continue to wish, but I don't see much hope for California when the masses continue to elect and re-elect these Democrats. Final thought. I don't believe the Democratic party stands for the working man any longer. It's just too bad and too sad that the working man is not realizing this yet.