By Linda Sutter – March 15, 2021 – Picture credit to US Drug Enforcement Administration
During the first week of January approximately 5 deaths occurred in our county. All were of approximate 20-30 age range. All deaths are pending investigation. But the public has not been informed. Why?
One name was dropped as the seller of Fentanyl. Yet he is still roaming the streets selling to people. Once the toxicology test returns from the DOJ or wherever they send them, will the public be alerted to this drug? Will the seller of this drug be charged with murder?
Fentanyl sells for $20.00 a pop. Fentanyl is distributed from China and comes through Mexico. Fentanyl has earned the grim term of "one and done," because your first dose is usually your fatal dose. Narcan is the only drug that can prevent death.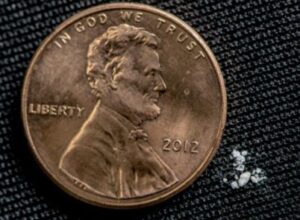 The question is, how many homeless people are using it. Have any deaths been reported? Or will their bodies be discovered by accident?