Commentary By Samuel Strait – July 2, 2022
There is nothing like a community party, and Crescent City and the whole
County know how to do it right. Yes, I know, for many it hasn't been
much of a year to celebrate, but come on, its a celebration of this
Country, so let the fun begin. Commencing with a packed field of events
beginning this week, this down home extravaganza roars right through the
weekend culminating with a spectacular fireworks filled sky on Monday
night. Folks here will entertain locals and visitors non stop with
deck parties, markets and live entertainment to satisfy all tastes.
Food to be had at every turn and local businesses aiming to please. For
visitors it is time to shed that 100 degree weather in the valley or
down south and come to the cool welcoming weather at the beach.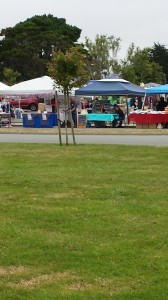 As you are reading this several events have already kicked off the
Fourth of July celebration with the Jeb Smith Mountain Men up in Smith
River, outdoors activities put on by the Library's summer reading
program, Sand Castles by the Sea, and First Friday downtown. Never
fear, as there is plenty more on tap. Saturday begins with a collection
of the Farmers Market at the Harbor, an Arts and Crafts display at the
Yurok Craft Fair near Walmart on Washington Blvd, a Country Market at
the Fairgrounds, then finishing with live music coupled with the House
of Jambalaya at Anchor Way in the Harbor.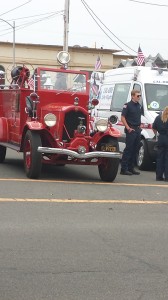 The fun continues on Sunday with more fun on Second Street with Crescent
City Art and their version of an Arts and Crafts Fair. Rounding out a
quiet day with the Fourth's prize event leading up to the day of the
Fourth itself is the Deck Party featuring live music, a raffle,
refreshments and entertainment.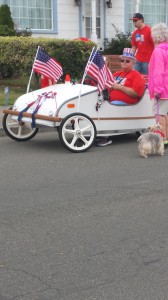 Monday, the big day starts out with the parade, and the start of a 5K
fun run. Its a veritable explosion of events, the parade, vehicle free
Front street and the park, a Marketplace, Food Vendors, and kids
attractions. During and following the parade is live music, more arts
and crafts on Second Street, Cow Chip Bingo, Firemen displays, Awards,
and finally an ease into evening with the Fireworks display. Here's
hoping for clear skies and calm weather. So bring a chair and sit back
to enjoy the grand finale. Fun had by all.
For those hanging around there will be a cleanup finishing up the
festivities on Tuesday.