By Roger Gitlin – April 18, 2021 – EYE ON DEL NORTE
No reasonable person would dispute being a Police Officer is a difficult way to make a living… Quite the contrary.
Years back I recall listening to the late Los Angeles Police Chief Daryl Gates state, " Law enforcement is tough, dirty work but someone has to do it (this work) otherwise our society is on chaos."
American cities ARE in chaos and conditions are worsening. New York, Portland, Seattle, Los Angeles, Kenosha, Minneapolis, Chicago, and every metro area, Police are under the most vile level of disrespect and attack imaginable.
Who would want to seek a career in law enforcement? Recruiting qualified officers is becoming almost impossible. The most noble of professions is under the worst kind of pressure one could imagine. Our own president has opined with a big GUILTY on the latest criminal in Minnesota who failed to comply with police instructions and was accidentally shot (and killed) with the veteran officer's service revolver instead of the intended taser. My heart goes out this fine officer who was tasked with performing an impossible job.
The list of attack dogs from the Left crosses all ethnicities, gender and race. And those who attack cops are dogs. Violent crime and the murder rate has dramatically spiked in ALL of our population centers.
This anti-police sentiment WILL soon infest our community, make no mistake.
Some months back, while I served on the Del Norte County Board of Supervisors, I attempted to introduce a Resolution stating Law Enforcement was under siege.
Then Board Chair Gerry Hemmingsen removed the statement " law enforcement is under seige" and without Board consensus added additional language embellishing the role of Heath and Human Services. Hemmingsen's changes were supported by Supervisor Howard and the defeated Lori Cowan.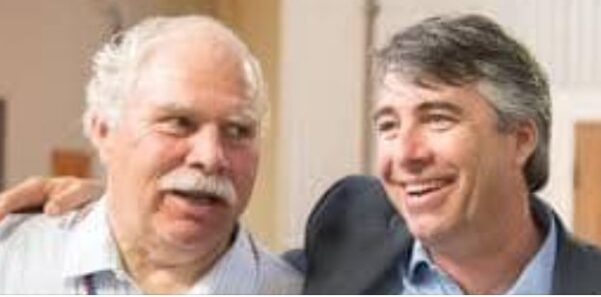 How can we (you and I) support our police, sheriff, highway patrol and other law enforcement officers? Simple: Tell those who work in law enforcement your deep respect and appreciation for what they do in protecting us from the bad guys. And tell your elected City, County, State and Federal to stop playing politics with our lawmen (and women) or those elected will be removed from office.
No time like the present.
EYE ON DEL NORTE