By Vickey Stamps – May 24, 2022
Here I am, floating around in a moist dark area, a tiny polywog of a shape short weeks ago. Now I wait to become an infant (or am I to become one?)
Vibrations of voices fill my ears with reflected thoughts from my mother. I hear such words as:
"Not really alive yet,"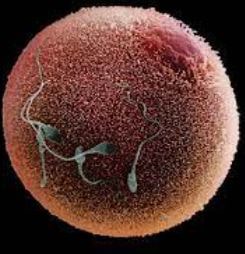 "It won't feel any pain!"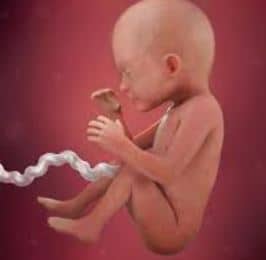 "I'm not ready to be a mother"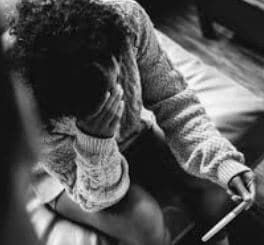 *"The Doctor says it's not too late to abort it."
(According to Axios – May 10, 2022 – Six states and Washington, D.C., do not impose any term restrictions.)
On and on the words go, making a decision over a life that didn't ask to be conceived.
I am here. I am alive. Everything I need is in place, genes, organs, etc. Sure, I am not fully developed, but I could soon be a miniature of you or my dad. If only you could hear me cry out, "Wait!!!, I'm losing it all. "
Must I die before even inhaling my first breath of air? If you abort me, I'll never see the smile upon your face, nor feel the moistened salt of your tears against my cheek, as I (now a child) attempt to comfort you in your sorrow.
For me, will be no hugs, no anticipation of joy, no first love will I know.
I will never age and be a cantankerous old man or woman, or a kind one. The only anger I will know, will be your destruction of me.
I will never feel sand between my toes, nor the ebbing away of ocean water across my feet.
I will never giggle over grass that tickles my toes, as I walk barefoot upon it.
No hills or mountains will challenge me, the sight of beautiful evergreens or mighty Oaks will never be a good memory. I will not see that deer in flight, nor an right bushy tail of a disturbed squirrel, as he scolds you and me from his lofty branch. There will be no frilly dresses or fancy perfumes, no guy overalls with the typical frog, rocks or maybe a snack in my pockets to give with such anticipation to you!
I'll never swing at a baseball in a little league game to impress you. I will never be a homecoming queen, nor be aware I could have been a President or First Lady.
I will never feel the furry body of a puppy, nor know it's love and patience with a child.
For me, there will be no dawn, no dusk, no first step.
Nothing will be there for me.
PLEASE MOTHER, THINK IT OVER. I LOVE YOU.
*According to FindLaw.com: "Washington D.C. has the least restrictive abortion laws in the country. Abortions do not need to be performed by a licensed physician; the district does not ban late-term abortions; and there are no requirements that abortions be performed at a hospital or with a second doctor present. There are public funds available for women seeking an abortion in the case of rape or incest."