By Assemblyman Kevin Kiley – February 22, 2022
Our bill to repeal Prop. 47 has incredible momentum. It is now up to 25 co-authors, has a hearing date in two weeks, and is getting wide national coverage. See my latest interview on Fox News here.
It's a pretty radical idea: make crime illegal again in California. The vote by the Assembly Public Safety Committee is on March 8. a list of Members is here:
And here is a list of Senators who will vote the next week on cutting off Newsom's emergency powers.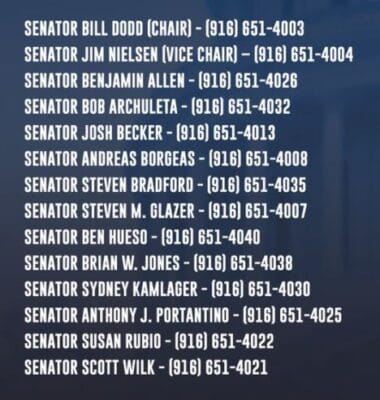 It's of course insane that this must wait until after the State of Emergency's 2-year anniversary.
But in the meantime, courageous local leaders are taking action. Several school districts in my area have gone mask optional. Their insurers confirmed they won't lose coverage – so that excuse is gone.
Newsom, for his part, openly stated at a news conference last week that teachers unions won't let him end the mask mandate. At least he no longer tries to hide who's really in charge.
The student vaccine bills will also be heard soon. If the Legislature advances them, this year's red wave could turn into a tsunami.
I need your help to keep fighting