By Donna Westfall, Opinion Piece – April 10, 2021
I signed a petition and sent it to Senator Feinstein about gun control. She was elected in 1992 and has been in office since 1993. Currently 87 years old. Some have been complaining about her mental decline and some have been wondering if she will resign from office before her 5th term ends in 2024.
I want to be clear that I support the 2nd Amendment: "A well regulated Militia, being necessary to the security of a free State, the right of the people to keep and bear Arms, shall not be infringed".
In my opinion, those last four words SHALL NOT BE INFRINGED spells out clearly that our government has been infringing on American's rights regarding guns. Illegal President Biden's latest Executive action on April 8th, further weakens our 2nd Amendment. But let's turn our attention to our elected politicians.
First, here's Sen. Feinstein's response dated Wednesday, April 7th at 11:30 pm. Then next are quotes from 1st, 2nd and 3rd Congressional districts including our Congressman Jared Huffman's response to Biden's Executive Order and lastly, Congressman Doug LaMalfa's Press Release as a result of President Biden's Executive Actions to weaken the 2nd Amendment issued on April 8th. I chose those 3 district because their counties (Trinity, Modoc and Lake Counties) purportedly have the highest incidence of gun violence in California.
In Part 2, we'll go over the history of guns and independence from British rule, and as to why the 2nd Amendment came into being.
Keep in mind that the use of the word "epidemic" usually refers to quick, widespread disease in a short period of time. Also, I noticed that Sen. Feinstein refers to "Gun Safety" instead of "Gun Control."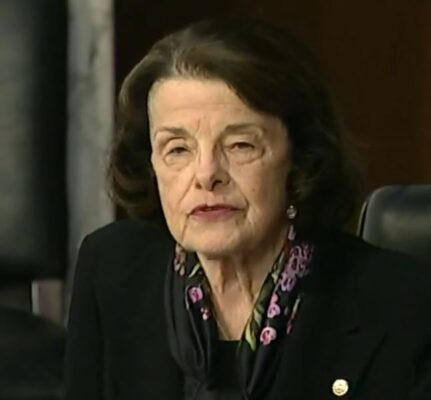 Dear Mrs. Westfall:
Thank you for contacting me regarding gun safety legislation. I appreciate hearing from you, and I welcome the opportunity to respond.
The vast majority of gun owners in this country are law‑abiding citizens who safely use firearms for activities such as hunting, sport, or self‑defense. I support the Second Amendment right to own a gun, but the growing scourge of gun violence in the United States demands a response.
There are far too many deaths in our country each year resulting from individuals having easy access to firearms, including weapons of war designed to kill as many people as possible as fast as possible. People with firearms kill more than 35,000 individuals each year in the United States and wound another 83,000. This violence is tearing our communities apart. I have long supported commonsense legislation to help prevent these deaths by banning assault weapons and high‑capacity ammunition magazines, expanding background checks, improving mental health care, and implementing extreme‑risk laws, among other measures.
On March 11, 2021, I introduced the "Assault Weapons Ban" (S. 736), which would reinstate a ban on the sale, transfer, manufacture, and importation of military-style assault weapons and high‑capacity ammunition magazines. During the decade after my original assault weapons ban became law in 1994, gun massacres declined by 37 percent compared with the previous decade. After the ban expired, the number of gun massacres rose by 183 percent. Relatedly, in March of 2021, the House of Representatives passed two bills to strengthen gun background checks to prevent gun purchases by people not legally eligible to buy them. These bills await consideration by the Senate Judiciary Committee.
As a U.S. Senator, I believe it is my responsibility to pass legislation that would protect the nation from harms like gun violence. It is my hope that by enacting these protections, we can save lives in the future. I appreciate learning of your views, and I will keep your thoughts in mind as the Senate considers gun safety reforms.
Once again, thank you for writing. Should you have any other questions or comments, please call my Washington, D.C., office at (202) 224-3841 or visit my website at feinstein.senate.gov. You can also follow me online at YouTube, Facebook, and Twitter, and you can sign up for my email newsletter at feinstein.senate.gov/newsletter.
Best regards.
Sincerely yours,


Dianne Feinstein
United States Senator
---
Based on a 10 year average (2010-2019). From The Educational Fund to Stop Gun Violence:
District 5: Trinity County, California is listed as among the counties in California with the highest gun death rate. Their Congressman is Mike Thompson, (D). His comments: to Anne Makovec on April 8th.
"Well, you said it spot on that every time there's a mass shooting event that there's a lot of attention, but the truth of the matter is there's 30 people every day who are killed by someone using a gun. If you add accidental deaths, suicide, that number jumps to 100. It's sad that the only time that it's talked about publicly is when there is a mass shooting.
"This is a crisis. This is an epidemic. It costs the taxpayers in this country almost $300 billion a year, and we need to do something about it. Is there bipartisan support? There is. As I mentioned, my bill, H.R.8, background check bill, has bipartisan co-authors, Democrats and Republicans. It passed the House with support from Democrats and Republicans. It's over in the Senate now. And, as you know, the margin over there is much slimmer, and then they have this 60 vote rule."
District 2: Modoc County, California is listed next among the counties with the highest gun death rate. That's our district, Congressman Jared Huffman (D). From his Twitter and Facebook account April 8, 2021:
"Gun violence is an epidemic, and inaction is not an option. @POTUS has committed to commonsense, constitutional steps to stop this tragedy and save lives. The Senate should build on POTUS' actions and pass gun violence prevention bills like the House did earlier this year."
"On #HolocaustRemembranceDay, we remember the millions of victims of the Holocaust and honor their memory by continuing to combat antisemitism, fascism, and white supremacy. We can never allow these atrocities to happen again. #YomHaShoah."
We'll get back to Nazi Germany at a later date.
District 3: Lake County, California is listed as among the counties with the highest gun death rate. That's Congressman Doug LaMalfa (R). Here's his Press Release dated April 8, 2021 after illegal President Biden's latest executive action:
Rep. LaMalfa said on April 8th, "Today's unilateral orders by President Biden weaken a fundamental constitutional protection and will not make one single American safer. His proposed remedy for gun violence does absolutely nothing to prevent criminals from acquiring weapons and is simply another burden on the millions of Americans who lawfully own and use firearms. It defies logic that taking the same steps as cities that have seen drastic increases in violence would somehow work on the national level, but Democrats' solution to stopping crime seems to be to take police off the streets, weaken the Constitution, and empower criminals."
"There is another underlying danger to these actions as well. President Biden's cavalier defense of his executive orders, claiming 'no amendment to the Constitution is absolute,' are not only offensive to all Americans who value our system of government but deeply troubling. Every American, whether owning a gun or not, should ask themselves: if my President thinks he is unbound by the Constitution to weaken this right, what right that I value will he come for next?"
"Biden's orders include instructions to the Department of Justice to implement "red flag" laws that will give the federal government new authorizations to take any individuals firearms, prohibit hobbyists from assembling and customizing guns, and institute additional layers of background checks that have been shown not to keep guns from criminals."