Opinion By Donna Westfall – August 15, 2023
All you have to do is a little research about Fulton County's, Georgia District Attorney Fani Willis and a few things will stick out:
From her Facebook page on or about August 8, 2023:
Brian Cole, "What a disgrace you are attacking a political leader that has half the countries support! Also what a hypocrisy when Stacey Abrams and Hillary Clinton claimed rigged election and still haven't conceded! You've lost all credibility! Do Ga a favor and resign."
June Bledsoe. "SHAME ON YOU MS. WILLIS – Doing your best to take down the BEST President USA has had in many a year.. But then again I remember you live in Fulton Country – WORSE county in GA."
Troy Moore: " Donald Trump on Truth Social:
"WOULD SOMEONE PLEASE TELL THE FULTON COUNTY GRAND JURY THAT I DID NOT TAMPER WITH THE ELECTION. THE PEOPLE THAT TAMPERED WITH IT WERE THE ONES THAT RIGGED IT, AND SADLY, PHONEY FANI WILLIS, WHO HAS SHOCKINGLY ALLOWED ATLANTA TO BECOME ONE OF THE MOST DANGEROUS CITIES ANYWHERE IN THE WORLD, HAS NO INTEREST IN SEEING THE MASSIVE AMOUNT OF EVIDENCE AVAILABLE, OR FINDING OUT WHO THESE PEOPLE THAT COMMITTED THIS CRIME ARE. SHE ONLY WANTS TO "GET TRUMP." I WOULD BE HAPPY TO SHOW THIS INFO TO THE G.J."
DA Willis is utilizing the RICO act against Trump and 18 others. This RICO act has been successfully used against criminal organizations; think Mafia. Instead, running for re-election, Willis is fundraising and using her instant fame as though cashing in on a poker hand at the casino by going after Trump. The majority of her fundraising income comes from out-of-state while only about 8% is from in-state.
Here's an interesting twist to the story. Attorney DREW FINDLING, is a high profile attorney who contributed to Willis' 2020 primary campaign. Guess who he's representing now? You would be correct if you guessed Trump.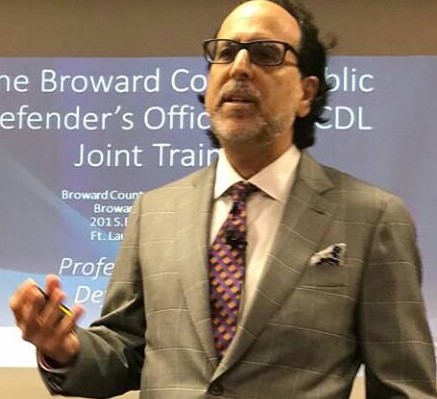 Like millions of others in our land, I believe the wrong people are being indicted and charged. Not in a million years would I believe that Biden won the 2020 election honestly. Worst president in my lifetime. Hope to God he's actually impeached, yet every time I mention impeachment people get all crazy thinking that would leave us with… UGH… VP Kamala Harris.
The double standard and hypocrisy that is going on in our country these days is soul crushing. Another thing I don't believe is that DA Willis is doing this on her own without any glad handing, encouragement or support from other Democrats. I bet it's off the charts.
From an email I received from Trump earlier today:
Willis's DA Office Leaked A Charging Sheet Against President Trump, Tainting The Jury Pool By Highlighting 13 Felony Charges, Before The Grand Jury Voted Or Any Charges Were Announced. "A two-page docket report posted to the Fulton County court website indicated charges against Trump including racketeering, conspiracy, and false statements. The appearance of the report set off a flurry of news media activity, but then the document vanished. A spokesperson for the district attorney said reports 'that those charges were filed [are] inaccurate. Beyond that we cannot comment.'" (The Guardian, 8/14/23)
President Trump's Attorneys Drew Findling And Jennifer Little Respond: "The Fulton County District Attorney's Office has once again shown that they have no respect for the integrity of the grand jury process. This was not a simple administrative mistake. A proposed indictment should only be in the hands of the District Attorney's Office, yet it somehow made its way to the clerk's office and was assigned a case number and a judge before the grand jury even deliberated. This is emblematic of the pervasive and glaring constitutional violations which have plagued this case from its very inception." (Statement, 8/14/23)
I think Trump was kind in calling Willis a PHONEY. I would call her a lying, deceiving, master manipulator. She's not intent on getting at the truth. She's intent on fattening her own pocketbook and power base.