June 22, 2023
Today, Congresswoman Lauren Boebert initiated historic impeachment proceedings against President Joe Biden, with all House Republicans voting for Rep. Boebert's bill to proceed through the traditional, institutional process.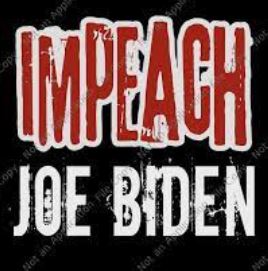 Congresswoman Lauren Boebert (CO-03) stated, "Joe Biden's unconstitutional dereliction of his Article II duty to take care that the laws be faithfully executed warrants impeachment. He has willfully created a border crisis that has enabled the horrific trafficking of children. As a mother, it breaks my heart to watch Joe Biden turn a blind eye to victims of child sex trafficking. Biden's Border Crisis has allowed millions of illegal aliens to pour into our country, threatened our national security, and killed more than 100,000 Americans from fentanyl—including more than 1,800 Coloradans. I am pleased that House leadership worked with me on my impeachment bill to protect our constitutional republic. As demonstrated in this victory, I will continue to use every available procedural tool to hold Joe Biden accountable and advance impeachment proceedings."
For the first time in 24 years, a House Republican led the House majority in voting to begin impeachment proceedings against a current president. The House Committee on Homeland Security expedited impeachment proceedings against Homeland Security Secretary Mayorkas for his unconstitutional failure to enforce our immigration laws, and as a result of Congresswoman Boebert's action, the Committee will also expeditiously investigate Joe Biden's unconstitutional dereliction of duty at the southern border.
The rule passed by all House Republicans on the House floor allows Congresswoman Boebert's bill and impeachment proceedings to proceed through the traditional, institutional channels—by building a body of evidence at the committee level through the Committees on Homeland Security and the Judiciary, reporting out impeachment based on that evidence, and then the House adopting a resolution so that when a trial occurs in the Senate, there is an existing evidentiary record to rely upon when holding Joe Biden accountable.
The Biden Border Crisis has been devastating for Colorado's Third District. According to the Colorado State Patrol, drug trafficking has hit a 10-year high. Additionally, under Joe Biden, drug overdoses have jumped upwards of 143%, and over 1,800 Coloradans have died from fentanyl overdoses. At the same time, fentanyl encounters by Colorado law enforcement have increased 173%, and the Colorado State Patrol is on track to seize enough fentanyl to kill every Coloradan 23 times over. There are over 278,000 illegal aliens currently in Colorado. Each illegal alien costs Colorado taxpayers $5,191 in benefits, education, welfare, and other expenses.
Under Joe Biden, over 5.5 million illegal aliens were encountered by Border Patrol along the southern border. Biden's administration has released more than 2 million illegal aliens into the interior of the United States without any enforcement mechanism to ensure that they appear in immigration court to face asylum or deportation proceedings. Additionally, the illegal immigration surge Joe Biden has created at the border has allowed 1.5 million illegal aliens to enter our county as "gotaways"—and those are just the ones we know about. The Biden administration has demonstrated a complete and total disregard for our immigration and border security laws, as evidenced by the historic low number of deportation cases pursued.
In this midst of the largest influx of illegal immigration in American history, Joe Biden's dereliction of duty has endangered American national security. In FY2023, Border Patrol has already caught 125 people on the terrorist watch list trying to sneak into our country.
Joe Biden has allowed over 42,000 pounds of fentanyl to be encountered at the southern border. That is enough fentanyl to kill every American 28 times. Under Joe Biden's dereliction of duty, fentanyl has killed more than 100,000 Americans.
Congressman Matt Gaetz (FL-01), Congressman Eli Crane (AZ-02), Congressman Andy Biggs (AZ-05), and Congressman Cory Mills (FL-07) cosponsored Congresswoman Boebert's articles of impeachment.