By Roger Gitlin – EYE ON DEL NORTE – September 7, 2021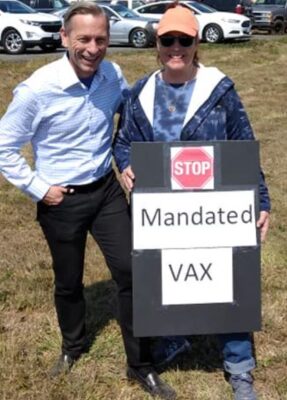 Thank you patriots including U.S. Senate candidate Mark Meuser for participating in Sunday afternoon 's Recall Newsom rally held on the vacant lot corner of 101 South and Elk Valley Rd.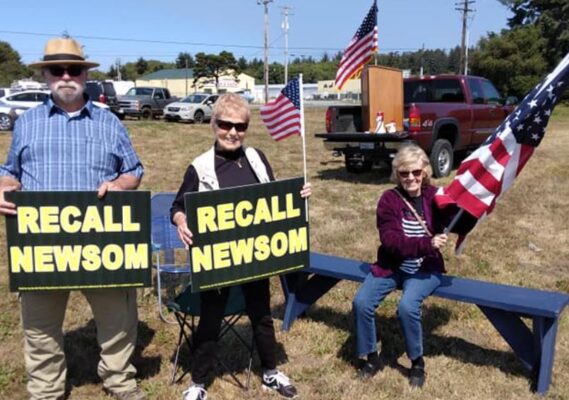 EYE ON DEL NORTE recommends a YES vote on the Recall of Newsom.
Others in attendance protested the heavy hand of our State and National gov'ts compelling a mandate upon YOU to be vaccinated against the Covid 19 virus.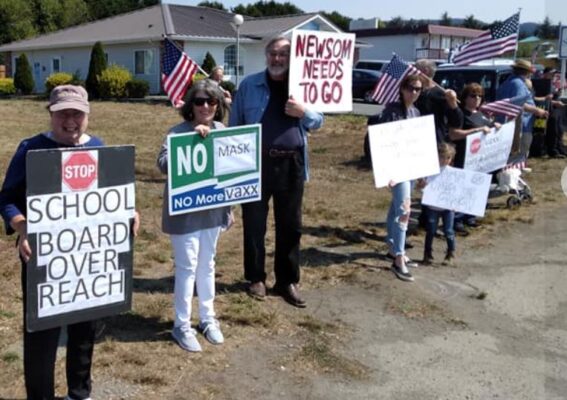 Folks, you have a choice about taking the vaccine. The heavy hand and intimidating threats from State and National appointed and elected is unhelpful and destroys trust.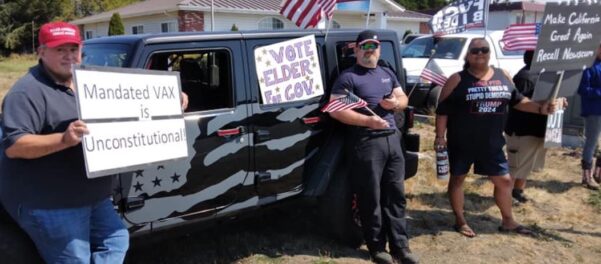 State Senator Mike McGuire ( D-CA 2) blames rural northern California Trump votes for spreading the Delta variant on the Virus in Del Norte County. A vicious lie and RIDICULOUS, UN-TRUE and irresponsible…Shame on you, McGuire.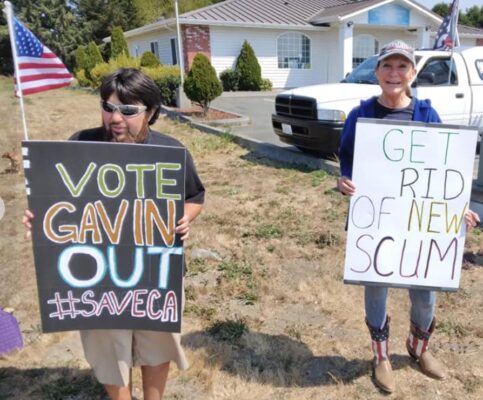 Again, Newsom must be removed. This Governor is destroying the Golden State, killing our economy and violating your Constitutional rights.