By Donna Westfall – August 21, 2021 – Gallows picture credit to Wikipedia.com
§2381. Treason
Whoever, owing allegiance to the United States, levies war against them or adheres to their enemies, giving them aid and comfort within the United States or elsewhere, is guilty of treason and shall suffer death, or shall be imprisoned not less than five years and fined under this title but not less than $10,000; and shall be incapable of holding any office under the United States.
September 2020 in ABC News Trump has repeatedly called for his political enemies to be jailed. (He was referring to Biden and Obama.)
For 20 years, American troops have been in Afghanistan. After spending over $2 trillion dollars, with 2,352 the number of US military personnel who have died and 20,000 wounded let's remember why we were there.
The reason we went into the country in the first place was as a result of 9/11 – the Twin Towers destruction and President George W. Bush's war against terrorism.
While Trump was President, he had plans to withdraw our troops. He had a plan. He gave his plan to Biden. Biden ignored Trumps plan and now we're wondering why?
It can't just be that we're saddled with idiots at the highest levels of our government. And the blame can't all be placed at the feet of Trump as the Democrats routinely do.
Let's just take the issue of armaments left in the country in perfectly fine condition.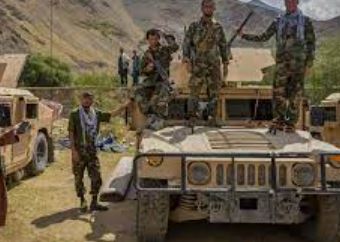 Credit to US News – April 2021: "The Defense Department's latest 2020 report said war-fighting costs totaled $815.7 billion over the years. That covers the operating costs of the U.S. military in Afghanistan, everything from fuel and food to Humvees, weapons and ammunition, from tanks and armored vehicles to aircraft carriers and airstrikes."
I don't know about you, but over $800 billion dollars spent and left is just insanity and/or incompetence. Because if it's not insanity and/or incompetence then it could be treason.
When my husband, Doug, was a Sergeant in the Army stationed in Viet Nam, he had to sign to be in charge of the Howitzer. Part of his responsibility was to see to it that an incendiary device was inserted to disable the canon if they were ever overrun. Has there been a policy change? Were military personnel instructed to just leave and not destroy or disable any of our tanks, planes, Blackhawk copters, weapons, Humvees, etc?
Then, as Lara Logan described on Tucker Carlson's program 2 days ago, the Taliban are shipping out their newly acquired arsenal from the US and sending it to Pakistan. Since it's no longer a secret from the American public the questions that need to be asked:
Why is the US continuing to send money to Pakistan?
Why isn't the US bombing our equipment because surely they have satellite pictures showing exactly where they are and where they're going.
It's beginning to look like our Democrat controlled government wanted those to go to our enemies. Here's a list:
7,000 machine guns,
4,700 Humvees,
20,000 grenades
208 aircraft
almost 76,000 vehicles
almost 600,000 weapons systems
rifles, night vision goggles, and
according to taskandpurpose.com dated August 18th, author Jared Keller: "A 2016 Pentagon audit revealed that poor record-keeping and regulations had allowed nearly half of the 1.5 million weapons provided to Iraqi and Afghan security forces since 2002 to go missing….".
Why must the American public be saddled with Americans that act like Anti-American's?
If Biden and all concerned are brought up on Treason charges and convicted, should he/they be sent to the gallows?
Or are we going to sit back and do nothing, and because of Biden be the laughing stock of the entire world?