Submitted by Linda Sutter, July 24, 2020
CALIFORNIA TRANSPARENCY – Do we really need a one cent sales tax?
Both City and County are planning to ask for the 1 cent sales tax increase. California Transparency should clear up any thought of this request.
The following positions that were paid include benefits and overtime. Let's start with the City Council. The following figures are from 2018.
Mayor Blake Inscore made $27,284.39 that includes his trips to Japan.
Jason Greenough received 15,826.00. He made no trip to Japan.
Alex Fallman received 8,804.39 He made no trip to Japan.
Isaiah Wright received $618.00. He had just been appointed.
Darrin Short received 21,028.00 He made a trip to Japan.
Heidi Kime received 10,114.39. She made a trip to Japan.
City Manager Eric Wier received 162,566.28 this includes benefits and overtime as well as a trip to Japan.
Finance Director Linda Lever received 123,889.69. She received a trip to Japan.
Eric Taylor City Community Development director received 130,029.95 which includes benefits.
Deborah Snobgrass payroll director received 85,490.75 which includes benefits.
The Waste Water Treatment Plant Lab Director received 91,510.96 including benefits.
WWTP Operator III received 88,173.00 includes benefits.
City Police Officers make anywhere from 77,801.76 which includes benefits to 140,936.21 which includes overtime and benefits. Most Officers make well over 100,000.00 with overtime and benefits. Chief Griffin stated, none of the money from 1 cent sales tax would be used on salaries, but to recruit a homicide detective and two more officers.
Fire Chief William Gillespie received 84,222.12 which includes benefits for a partial year in 2018. 2019 results have not been recorded by the city of Crescent City.
Fire Chief, Stephen Wakefield received 79,931.88 which includes benefits.
Volunteer Firefighters received the following monies.
James Wieland 15,241.00Joe
Gregorio 15,233.00
Justin Campanoli 9,378.00
Jerry Cardenas 7,539.00
Sharyn Loughtry 7,910.00
Alias Smith 7,836.00
William Barlow 6,560.00
Aaron Blundell 5,714.00
Timothy Sanderson 4,785.00
Alias Occhionero 4,618.0040
Mmore Volunteer Fire persons received anywhere from 4,000 to 10.00 for lowest one paid.
Want to know why we struggle with the swimming pool? According to what the city has listed; one full time and 17 part time positions. California Transparency demonstrates 2018 a different story.
Swimming Pool Manager Matthew Hildebrandt receives 108,295.85 which includes benefits.
The Pool manager paid 32 employees.
Caleb Natelborg received 9,566.00
Cadin Rampersad 2,122.00
Koury Snow received 9,439.00
Mersaides McDougal 2,056
Rhyn Knoll received 9,266.00
Zachary Blundell 2,031.00
Adam Higgins received 8,550.00
Mateo Stout 1,861.00
Cameron Liddel received 8,391.00
Colton Strnad 1,712.00
Alex Anderson received 7,787.00
Samantha French1,4161.00
Ashley Fattig received 6,450.00
Natilie Hanlon 815.00
Junior Yang received 6,456.00
Abryana Walker 655.00
Ann West received 5,974.00
Kirk Shellard 596.00
Walter Phillips received 5,211.00
Jared Radison 516.00
Everett Maren received 4,999.00
Amber Babbit received 4,222.00
Larry Miranda-Ferrer received 4,219.00
Charles McDonald received 4,205.00
Mitchell Wright received 3,680.00
Aldan Anderson received 3,579.00
Raquel Silva received 3,245.00
Simone Magarino 2,636.00
Kiara Bernal received 2,388.00
Marissa Gorspe received 2,226.00
Remember the Pool uses approximately $600,000 per year of taxpayers dollars instead of fixing pot holes. And this pool does not pay for itself.
Let's look at the County, their wages, and under what circumstance should they receive an increase in sales tax.
Board of Supervisors Keep in mind they do not work 40 hour weeks, and have a few meetings to attend throughout the month.
Gerry Hemmingsen is Highest paid, and this is from 2019. Gerry Hemmingsen was highest paid at 69,428.16.
Chris Howard receives 60,208.16 which includes his trips to Japan, and benefits.
Lori Cowan received 64,388.12 this includes Trips to Washington and other excursions as well as benefits.
Bob Berkowitz, 59,668.24 this includes benefits.
The lowest paid on the Board was Roger Gitlin 56,110.60. Roger Gitlin is the only Supervisor who contributes to the community with his blight program and Pride In Community program.
Jay Sarina Chief Agency Officer, received 197,711.58 which includes benefits.
Neal Lopez is Assistant to Jay Sarina and received 145,037.23 which includes benefits.
Elizabeth Cable County Counsel received 188,896.65 which includes benefits.
Joel Campbell, county counsel, 129,907.21 which includes benefits.
Heidi Kunstal received a 5% raise last year and now makes 183,394.89 she is the community development director.
Heather Snow Health and Human Services Director received 160,106.40. She couldn't afford her trip to Japan so the County paid for it.
Chief Probation Officer Ronnie Leyman received 158,087.03 which includes benefits.
Barbara Lopez received 137,257.14 which includes benefits.
Erik Apperson, Sheriff received 175,678.65 this includes benefits.
Richard Schneck, Operations Lieutenant under Apperson received 192,672.61 which includes overtime, and benefits.
William Steven, under sheriff, received 162,518.78 which includes benefits and overtime.
Ed Fleshman received 153,810.84 he is a sergeant at sheriff's department. This includes benefits and overtime.
Jerrin Gill, sheriff's sergeant, received 133,000.46 which includes benefits.
Sarah Ashbury, received 129,005.94 which includes benefits. She is a deputy.
Katrina Durbin, deputy, 123,673.83 which includes benefits.
William Dickson, deputy, 115,893.17 which include benefits.
Jessica Corona, Correctional sergeant, 99,295.21 which includes benefits.
Stefenie Gulick, Deputy Recruit, 95,070.21
Jerry Abasolo, deputy, 107,963.61 which includes benefits.
Lowest paid was Cecila Perez, a mental health clinician, 15,337.69.
It looks like our administrators are overpaid. It looks like the reason why our county and city looks as bad as it does is because the taxpayers precious dollars are misused by the administrators. It looks like City and County police are paid well. I agree with Chief Griffin, we do need a homicide detective, because there are too many unsolved murders currently in our county.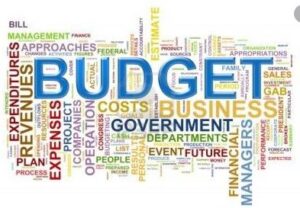 1Lori Jamison Markel3 CommentsLikeCommentShare