Opinion Piece By Donna Westfall – February 20, 2022
While the Crescent City-Del Norte County Taxpayers Association has been busy organizing and collecting signatures on petitions to repeal taxes there are significant drawbacks in our County when attempting to make changes.
Let's compare another community to ours: Palo Alto citizens are actively fighting against zoning laws. Due to their efforts they got an initiative postponed to 2024.
"Dear Palo Altans and fellow initiative supporters to take back local governance of our land use and zoning!> > The … initiative team has just informed us that the initiative will be 'pivoting' to 2024. Palo Alto has been a superstar in all ways, but we need to ramp the magic that is here to many more places in our state to make this successful."

" We have a large war chest to start with as our donations stay in place, and professionals helping," so please let's think about how to make the most of our contacts in our neighboring cities so that we can spread the Lafayette love out in the region and state.
BY CONTRAST, CRESCENT CITY-DEL NORTE COUNTY TAXPAYERS ASSOCIATION DOES NOT HAVE A LARGE WAR CHEST. DOES NOT HAVE A FUND RAISING PERSON. DOES NOT HAVE A GRANT WRITING PERSON.
> >
" The signatures you have already collected are still important to us"
IN CRESCENT CITY-DEL NORTE COUNTY, THERE ARE FEW SIGNATURE GATHERERS. ONE WOULD THINK THAT THE LOCAL REPUBLICAN PARTY WHO STATES THEIR PRINCIPLE ARE SMALL GOVERNMENT AND LOW TAXES WOULD HELP OUT, BUT THEY WON'T EVEN PUT THE PETITIONS IN THEIR HEADQUARTERS ALONG WITH OTHER PETITIONS. MATTER OF FACT, THEY HAVE EXHIBITED JUST THE OPPOSITE.
WITH KAREN SANDERS IN CHARGE OF THE CENTRAL COMMITTEE, THE REPUBLICAL PARTY LOOKS MORE LIKE THE DEMOCRATIC PARTY EVERY DAY. HER UNETHICAL AND LYING BEHAVIOR EXHIBITED AT THE LAST MEETING ON FEBRUARY 16TH WAS DEPLORABLE. FIRST STATING PEOPLE OF THE PUBLIC SHOULD WAIT UNTIL THE AGENDA ADDRESSES MEASURE R, THEN PREVENTS THEM FROM PUBLIC COMMENT DURING THAT PARTICULAR AGENDA ITEM. THIS TYPE OF ACTION IS ONE OF THE REASONS SHE IS BEING SUED FOR SIMILAR ACTIONS AT THE $25 MILLION BOND SCHOOL CITIZENS OVERSIGHT COMMITTEE. WHEN CHAIR STEVE LYON PREVENTED PEOPLE FROM SPEAKING DURING PUBLIC COMMENT, OR CUT THEM OFF, KAREN SANDERS SAT THERE LIKE A BUMP ON A LOG.
HAD THE LOCAL REPUBLICAN PARTY REALLY LIVED BY THEIR PRINICIPLES OF LOW TAXES, THEY NOT ONLY WOULD HAVE EMBRACED THE REPEAL OF MEASURE R, BUT WOULD BE AT THE HELM OF FIGHTING TO REPEAL THE CITY SALES TAX, THE FIRE DISTRICT TAX AND THE INCREASES ON COUNTY (7%-12%) AND CITY WAGES (3%).
COULDN'T THEY HAVE WAITED ANOTHER YEAR OR TWO FOR OUR ECONOMY TO REBOUND?
ALL YOU HAVE TO DO IS LOOK TO SEE WHO IS ON THE REPUBLICAN CENTRAL COMMITTEE:
DARRIN SHORT – 1ST DISTRICT SUPERVISOR. HIS FATHER IS ON THE FIRE DISTRICT BOARD.

JASON GREENOUGH, MAYOR OF CRESCENT CITY, CITY COUNCIL AND HIS WIFE ANGELA GREENOUGH ON THE SCHOOL BOARD
AND THEN THERE'S CHRIS HOWARD, ON THE BOARD OF SUPERVISORS WHO APPEARS TO BE ONE OF KAREN SANDERS BFF'S. NO WONDER SHE WANTS HIM TO COME DEBATE LINDA SUTTER AT THE NEXT CENTRAL COMMITTEE MEETING.
"Join us "Anita Enander (Los Altos Mayor) and I will jointly host a Town Hall discussion for Los Altos, Los Altos Hills, and Palo Alto volunteers to discuss the next steps."
IN CONTRAST, CRESCENT CITY-DEL NORTE COUNTY DOES NOT HAVE ONE PERSON ON THE CITY COUNCIL NOR ONE PERSON ON THE BOAD OF SUPERVISORS THAT WILL SUPPORT THE REPEAL OF TAXES. SO WHILE YOU MAY HAVE LOST YOUR BUSINESS, YOUR JOB OR YOUR HOME, THEY ARE MORE INTERESTED IN SEEING THAT GOVERNMENT EMPLOYEES WAGES AND BENEFITS ARE NOW IN EXCESS OF ANYTHING PRIVATE ENTERPRISES PAY. THE OTHER PART OF THAT EQUASION IS THAT MANY ARE, IN MY OPINION AND THE OPINION OF OTHERS, INCOMPETENT, INCAPABLE OR UNWILLING TO DO THE JOB THEY ARE PAID SO HANDSOMELY FOR.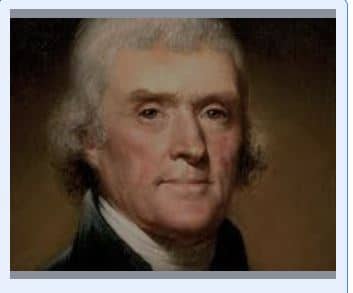 Thomas Jefferson put it best when he said "The government closest to the people serves the people best.