By Roger Gitlin – February 8, 2023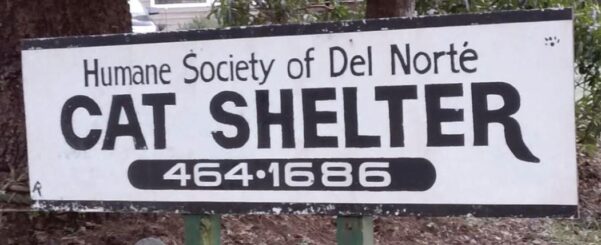 Allegations of invalid or no licensing and other questionable veterinary practices have been leveled against a low-cost spay and a neuter provider in Del Norte County.
The Neuter Scooter, a mobile service operating under the website PUB VET, and its chief veterinarian Dr. Tess Peavy has conducted a low-cost dog and cat spay and neuter services for many years under the umbrella of the Del Norte Humane Society.
When contacted by The Triplicate, Dr. Peavy was leery of this Triplicate article and declined to comment on the record.
Several Pub Vet clients have posted concerns on social media and a few have contacted The Triplicate to investigate allegations of invalid or no licensure, improper surgical procedures requiring remedial intervention by a licensed veterinarian and substantial and additional cost to the pet owner. Other pet owners allege improper anesthetics and controlled substance use caused additional suffering to spayed/neutered animals.
Humane Society President Danielle Larsen-Wheeler last month was awarded a $385,200 California For All Animals spay and neuter grant. The first of three installments of $128,000 was delivered to the Humane Society January 9, according to HSDN grant writer Eileen Bennett. The Humane Society of Del Norte has hosted spay and neuter clinics in December and January 6-7 with a Hoopa clinic scheduled for February 3-4.
The need for low-cost spay and neuter service in Del Norte and Curry counties is profound. According to HSDN figures, for the years 2018-2022, almost 4,000 spay and neuter procedures were performed by area vets over the four-year period. One of those providers, Dr. Peavy, is scheduled to perform as many as 331 cat and 279 dog spay or neuter procedures in Del Norte and Curry counties.
The dilemma is Dr. Peavy has no license to practice veterinary medicine in both Oregon or California. Dr. Peavy's license expired in January of 2013 after the Oregon Vet Board decided the following:
* Charging for services not performed, failure to neuter a dog while charging the client,
* Poor sanity conditions, failure to perform surgery using sterile equipment,
* Failure to perform all required elements of physical examination,
* Observed hair clippings during procedures,
* Failure to maintain proper individual records, failure to document all drugs used.
The Oregon Vet Board assessed a $5 000 fine and mandated Dr. Peavy take a 40-hour remedial course on sanitary practices and proper maintaining of records.
Dr. Peavy failed to complete the coursework required within 60 days of issuance.