By Roger Gitlin – EYE ON DEL NORTE – June 29, 2022
I counted 27 shopping carts abandoned just north of Elk Valley Rd. An entrepreneural young man was observed separating the good carts from the destroyed stolen property from Home Depot, Wal-Mart. Safeway. Grocery Outlet and Harbor Freight. I'm hopeful he plans to return the carts to the rightful owners.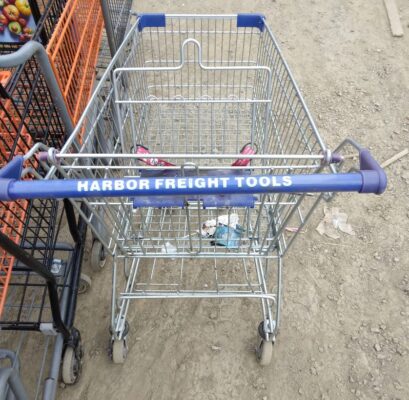 I know there are few of you folks who think illegally removing these carts is not a big deal. You are looking at between $8000-$10,000 loss right here and those costs are passed on to you in higher consumer prices.
The City is clamping down on these scofflaws. I'm hopeful the Sheriff and Del Norte County will do likewise.