By Assemblyman Kevin Kiley – October 29, 2022
On Thursday night, I squared off with my opponent in a live television debate. You can watch the full 25-minute debate here and see my closing statement here.
Kermit began the debate by criticizing me for wanting to suspend the gas tax and by opposing American energy independence. It was pretty much downhill from there.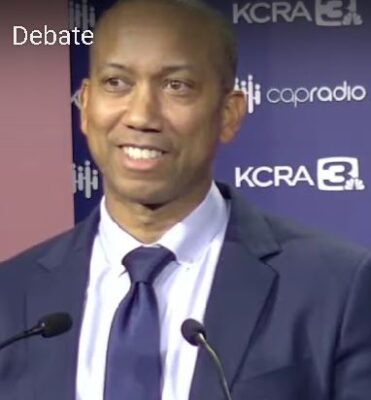 Apparently, Kermit's team was underwhelmed by his performance. The "debate recap" email he sent out didn't mention anything from our own debate, but instead ranted about Dr. Oz and Fetterman's showdown in Pennsylvania.
I would have felt sorry for him for having to defend the Biden-Pelosi agenda – except that he's enthusiastically supported that agenda and pledged to take it even further.
I'm grateful the universal consensus is we won the debate, and I hope I conveyed what we are all fighting for: a new direction for our economy, a better life for our families, and a new birth of freedom for our country.
Despite Kermit's debate woes, the National Democrat funding machine is not letting up. Eric Swalwell and Katie Porter just sent emails raising money for him and his Finance Director claims to have just signed "the largest invoice I've ever seen in my life."
Help me fend off this last-ditch onslaught