By Donna Westfall – November 22, 2021
When Roe v Wade's US Supreme Court Decision ruled that the Constitution of the United States protects a pregnant woman's liberty to choose to have an abortion without excessive government restriction; we (taxpayers) were told that our tax dollars would never be spent for a woman's abortion.
HOWEVER; Biden's Build Back Broke Act does just that. For those of us that think abortion is tantamount to murder, this just doesn't sit right with us.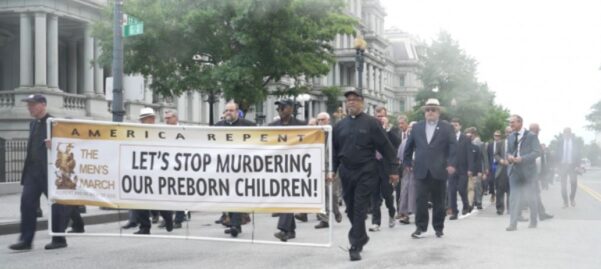 60+ million abortions since Roe v Wade.
Did it ever occur to you that our Federal Government is trying to snuff out American's? Instead they want to bring in illegal aliens. Are we being replaced?
Here's what our Congressman 2nd District Jared Huffman had to say: November 19th "We just passed the Build Back Better Act! This is a great victory for the American people, for President Joe Biden, and for future generations who deserve a livable planet and an economy that works for everyone. …"legislation that delivers once-in-a-generation action to transform people's lives by lowering everyday costs from health care to childcare and more – fully paid for by making big corporations and the wealthiest pay their fair share of taxes."
He goes on,
"The Build Back Better Act lowers costs and fights inflation because it is fully paid for by making big corporations and the wealthiest pay their fair share. No one making under $400,000 will pay more in taxes. The BBB also helps working parents return to the workforce, increasing supply.
17 Nobel Prize-winning economists: "Because this agenda invests in long-term economic capacity and will enhance the ability of more Americans to participate productively in the economy, it will ease longer-term inflationary pressures."
Reduces the deficit: Build Back Better even reduces the deficit by more than $36 billion over the first 10 years and at least $2 trillion over the second ten years."
Now we already know that is an outright lie. Just refer to my article dated November 20 wherein the Congressional Budget Office said it will cost us an additional $365 billion within 10 years. And then the Committee for a Responsible Federal Budget said their bill would actually cost as much as $4.9 trillion.
And According to Stand For America, ""according to a new report, their tax plan would actually hike taxes on up to 30% of middle-class families and slash taxes for almost two-thirds of millionaires. Democrats say their tax plan would raise nearly $2 trillion to help cover the cost of their bill. Fact check: Estimates show their plan would really only raise about $1.5 trillion—which doesn't come close to footing even the alleged cost of the bill."
Not a word about abortion by Huffman.
Just more lies and deceit and ever increasing inflation.
Meanwhile, according to The Conservative Brief, "before the legislation passed the House, GOP Leader Kevin McCarthy spent 8.5 hours filibustering against the bill, thus delaying the vote, and picking apart the plethora of monstrosities associated with it."
"McCarthy slammed Biden's plan to fund the IRS so it can go after any American citizen spending beyond $28 per day.
During a Sunday appearance on Fox News, McCarthy explained that Biden's policies, leadership, and agendas are simply failing.
The leading House Republican declared this failure is evidenced by inflation, surging gas prices, the weakening of the U.S. military, attacks against parents from the Justice Department, and more."