Opinion Piece By Donna Westfall – June 12, 2021
We paid $3.19/gal to gas up our truck in Brookings, Oregon on Friday, June 11th. The Patriot station in Crescent City was $4.29/gal. Someone suggested we make Del Norte County an Enterprise Zone. What does that even mean? An enterprise zone is a geographic area that has been granted special tax breaks, regulatory exemptions, or other public assistance in order to encourage private economic development and job creation.
On the surface it sounds like a good idea, just like public-private sounds like a good idea and consolidating the City with the County sounds like a good idea. Let's take retired Supervisor, Roger Gitlin's idea of a public-private marina for a moment. In May, he suggested, "The Harbor District should sell off part of the Harbor and privatize into a public-private marina. The Harbor has proven time and time again, it cannot manage the Harbor." But, how would a private enterprise make money at the Crescent City Harbor? Can a private owner manage any better?
Tit for Tat:
President Putin of Russia say's he'll hand over cyber criminals if the US does the same. Our allegedly illegal President Biden is set to meet with Putin on June 16th in Geneva. During their summit, the ransomware cyber attacks will certainly be a topic of discussion.
Speaking about allegedly illegal President Biden, his Attorney General, Merrick Garland was confirmed on March 10th. Is it true that he's been threatened with prison by Arizona elected? The answer is YES. It sounds like AG Garland is letting Arizona know that any post election results will be scrutinized by the Department of Justice for any voting law violations. This he put on Twitter. Also posted to Twitter" Monday, June 14th, the hand count of over 2 million ballots from Maricopa County should be completed." Coincidentally, that's also Trump's 75th birthday.
Arizona State Senator, Wendy Rogers posted, "You (referring to AG Garland) will not touch Arizona ballots or machines unless you want to spend time in an Arizona prison." She went on that, "The Justice Department is one of the most corrupt institutions in the USA."
Just in case you've never heard of Sen. Rogers before, she's 66 years old. She achieved the rank of Lieutenant Colonel in the US Air Force. Definitely not a push-over.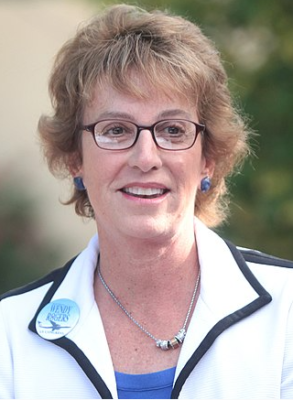 Someone else that the DOJ may not want to tangle with is constitutional attorney, Matthew S. DePerno who posted this on Twitter, "A source tells me Merrick Garland and the DOJ are weighing two options: 1.) shut down the AZ audit by seizing everything now or 2.) allowing the results to be published. They are debating the anger of 72 million voters vs. the potential decertification of multiple states."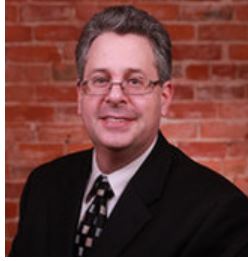 Questions abound about what happens if or when the vote count was certifiably fraudulent? Is there a process to put Trump back into the Oval Office?
Meanwhile, protect yourself meaning prepare for the worst. Examples: Start a garden. Learn about food preservation and filtering water. Teach yourself what happens when runaway inflation takes hold and American currency loses value. Stock up because with shipping a disaster with humongous escalating costs, don't expect there to always be food on the grocery shelves in Crescent City-Del Norte County. Take care of the basics.