By Kevin Kiley – July 6, 2023
This week's Representative Report covers my opposition to the recent state gas tax hike, support for increasing our water storage capacity, and welcoming our latest new U.S. citizens
Opposing the Latest Gas Tax Hike
On July 1, the state gas tax was increased by another 8%. At a time when Californians are being crushed under the weight of inflation, the last thing needed is yet another tax increase. I joined my colleagues in calling on Governor Newsom to forgo the tax hike and immediately suspend all planned gas tax increases. You can read that letter here and I'd also like to hear from you.
Increasing California's Water Storage
I recently toured Roseville's groundwater recharge aquifer. The aquifer is an example of how cities across California should approach water storage: saving in the wet years for use in the dry. I am co-sponsoring the WATER for CA Act to increase water storage capacity throughout California. You can watch my interview with KCRA 3 on the tour below.
Recognizing Music in the Mountains
I presented special congressional recognition to Music in the Mountains, an organization in Nevada County that combines world class musical theatre with musical education. Their program touches the lives of 5,000 local youth every year. You can watch my floor speech recognizing Music in the Mountains below.https://www.youtube.com/watch?v=JS2w0V4K1ss
Welcoming Our Newest U.S. Citizens
I was honored to welcome over 800 new U.S. citizens at a special naturalization ceremony in Roseville. Their pursuit of happiness and individual journeys are the embodiment of the American Dream.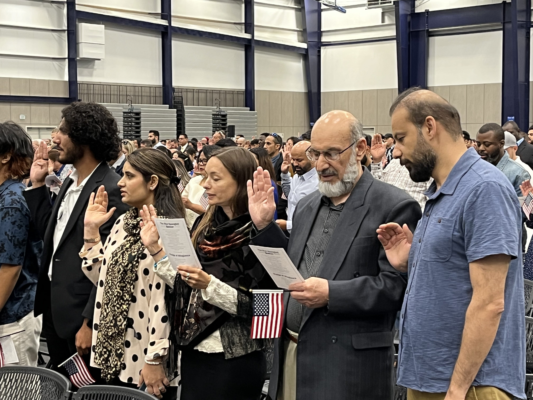 Kevin Kiley is a California Congressman