Del Norte County Sheriff's Office – February 5, 2021
After what has been an absolutely wonderful response with hundreds of great ideas, we are excited to announce the official name of our new K9.
Named after a hero of ours, we have settled on the name Bruno. Sheriff Apperson reached out to the de Solenni family and with their blessing, we couldn't be happier or feel a more profound sense of honor.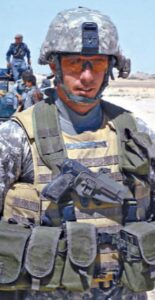 Sheriff Apperson said "This name just feels right. K9 (Cpt) Bruno will serve Del Norte County public safety with focus and commitment. He will make our region a safer place and in no small way carry on the legacy that came from his namesake. I am proud to be a part of this moment."