By Roger Gitlin – EYE ON DEL NORTE – January 24, 2022
EYE ON DEL NORTE recently interviewed Del Norte County District Attorney Katherine Micks who has declared her intention to run for re-election in June.
Unlike the previous Offices and those seeking re-election in Del Norte County, the DA position is and always will be controversial and V E R Y Public. I underscore the difficulty in being the Peoples' Attorney. This is NOT an easy position. Having stated the obvious of not being able to please everyone, I continue with my interview with Katie Micks.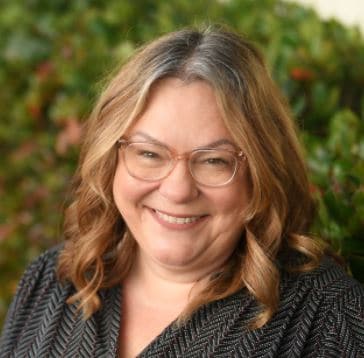 DA Micks hails from Humboldt County and is a graduate of University of California San Diego Law School and having passed the Bar Exam in 2003. DA Micks has been with the Del Norte DA's Office for many years, was appointed interim DA after Jon Alexander left Office in mid-term in 2013, ran for and was elected District Attorney in 2018.
Katherine seeks her second four-year term, this June. DA Micks oversees a Staff of seven attorneys, one investigator and a few support staff.
Micks touts her exceptional staff and the excellent comraderie and support which contributes to the high efficiency of the Office.
Allow me to share some #s from the Office, last year:
* In 2021, combined Law Enforcement submitted 2,100 misdemeanor and felony complaints.
* 1669 DA filings were acted upon (79%).
* There were 658 felony cases.
* There were 1,011 misdemeanor cases.
* There were 8 (eight) trials which went to Jury.
DA Micks and Staff file on cases which can be successfully proven. Those 21% cases may have been dismissed because the evidence could not be proven…beyond a reasonable doubt… of suspect's guilt.
Only 8 ???…YES! Eight!
I asked the DA why only 4/10 of 1% reached a jury of our peers.
Micks responded that the Office makes the attempt to settle cases successfully and on the rarest of cases, an infinitesimally few reach all you folks who periodically (like me) receive (threatening) Jury Notices to Appear. One can look at this issue two ways:
1) Good job, DA…
2) Is the Public being well served with so few cases going the full distance and as a result, are plea agreements too lenient?
Homicide and Sex Crimes are given the highest priority. I would fairly ask the question does the DA have our backs. My personal experience is YES!
There are other victims who shared with me promises made by the DA (and not kept) and compromises inserted and there were some victims who felt shortchanged by the process. My observations are clear: There IS law North of the Klamath.
Is there different set of rules for homeless/indigent law breakers?
DA Micks says NO but in reality there are:
* Mental Heath Diversion Court
* Veterans Court Treatment Diversion.
Sentences for the indigent and homeless are frustratingly lenient which does not necessarily fall on the back of the District Attorney but the inaccurate perception reflects poorly on the Office.
To be fair, the District Attorney can only control its Office. The DA cannot control the Superior Court, the Sheriff's Office which sometimes releases inmates much before the sentence has been completed and CDCR which is on a dangerous mission to lower inmate population. The DA cannot control fallacious leniency by the Assembly, Senate and Newsom's Office.
Micks is part of group of 44 District Attorneys in bringing a law suit against CDCR for its controversial Early Release Program. Noticeably missing from the 14 DA's who did NOT join the lawsuit are Los Angeles County DA George Gascon and San Francisco County DA Chesa Boudin, who Micks unequivocally accuses of ignoring State law.
On a somewhat lighter note during the interview, I asked Katherine if I may remove my mask and not waiting for her response, I simply removed my N95. Per State policy, the DA and all staff complied with the Newsom Executive Order compelling all staff to wear masks. During the interview I must have said something which amused DA Micks. I observed her cheek bones moving northerly and remarked I can see you smiling.
Katherine Micks is competent and serves the Office and Del Norte well.
Is there room for improvement?
A B S O U T E L Y !
*The District Attorney absolutely needs to do more outreach.
*The District Attorney should commit to meeting with EYE ON DEL NORTE at least once a year.
* I'd like to see more than EIGHT Jury Trials this year; or stop wasting potential jurors time by summoning those who received notices only to dismiss good citizens at the 11th hour when a settlement is announced.