By Donna Westfall – July 5, 2021
In another attempt to discredit and demonize Israel, the International Criminal Court (ICC) has opened an investigation into Israel for alleged war crimes. Initially, I thought the ICC was a part of the United Nations. It is not. It's an independent body that meets in The Hague, in the Netherlands. Founded in Rome, Italy in 2002. The ICC cannot investigate or prosecute governments, corporations, political parties, or rebel movements, but may investigate individuals who are members of groups. Then who do they go after? Individuals (over the age of 18) for the international crimes of genocide, crimes against humanity, war crimes and the crime of aggression.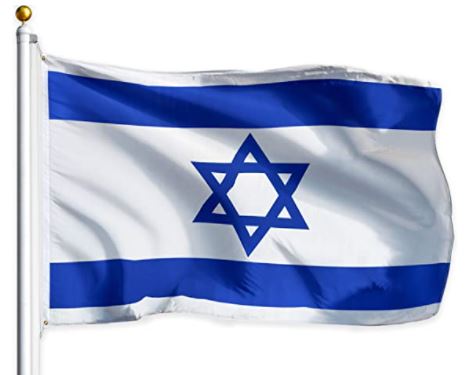 There are about 123 countries that are members of the ICC, while the US, Russia, China, India, Israel, Iraq, Libya,and Yemen are not. Several countries have become disillusioned with the ICC and Burundi has withdrawn their membership.
The ICC is largely ineffective in issuing arrest warrants for individuals who are or have committed crimes against humanity. It's strength though is their intention to compliment rather than replace national courts.
Most countries that side with the West have stated "Israel has a right to defend itself." While both Hamas and Israel have complained to the ICC to open an investigation of war crimes, it appears only an investigation against Israel has been opened. One must remember that Hamas initiated rocket launches in April, 2021. By late May, over 4,000 rockets had been fired into Israel, many of them intercepted by their Iron Dome. When Israel launched their airstrikes, they took out many leaders of Hamas including Bassem Issa, leader of their military operation. Concerns about ICC's anti-Semitic actions seem reasonable.
On June 30, 2021, I received this emailed response from Sen Padilla after voicing concerns about the ICC and their investigation regarding Israel:
Dear Mrs. Westfall,
Thank you for contacting me regarding the decision by the International Criminal Court (ICC) to open an investigation into alleged Israeli war crimes. I appreciate hearing from you.
I believe the ICC Pre-Trial Chamber's decision to investigate Israel constitutes an overreach of the court's authority. That is why I joined Senators Ben Cardin (D-MD) and Rob Portman (R-OH) in sending a letter to Secretary of State Antony Blinken asking him to continue to denounce these unfair attacks on Israel and to work with our like-minded international partners to steer the ICC away from further damaging actions.
The State Department has also spoken out about this case, opposing the ICC's investigation and firmly standing with Israel. I commend Secretary Blinken for upholding the United States' commitment to Israel and the Administration's pursuit of peace and security in the Middle East.
The ICC has a critical role in ensuring accountability and justice for the gravest crimes against the international community, and I hope it will return to that foundational mission rather than pursue politically-motivated attacks against Israel.
Once again, thank you for writing to me. Should you have any other questions or comments, please call my Washington, D.C. office at (202) 224-3553 or visit my website at padilla.senate.gov. You can also follow me on Facebook and Twitter.
Sincerely,
Alex Padilla
United States Senator