By Roger Gitlin – EYE ON DEL NORTE – June 7, 2022
Crescent City recognized retiring Fire Chief Bill Gillespie for his near half-decade of service. Chief Richard Griffin similarly honored cannine volunteers Ranell Chrisman and Gloria Bobertz for their contribution to the newly implemented City canine program.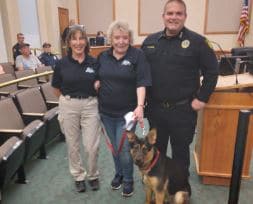 The Chief also recognized Officer Tyler Balch for meritorious and heroic service.
During Public Comments, I brought to the Council's attention three items:
1) Ugly grafitti remains unremoved for several weeks on the now occupied former Everett"s Tavern which soon becomes an indoor cannabis grow facility.
2) Unmaintained curbs, gutters and sidewalks display unattractive weed growth violating City Ordinance 8.020 requiring property owners (Private and Gov't) to trim weed growth. July 4 is four weeks away and the appearance of so many of our City streets speaks poorly of our community. Unacceptable!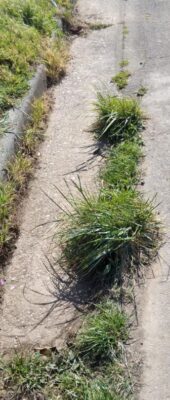 3) I advised the Council the City and County have no hospice care. Sadly, the State has placed a moratorium of the issuing of any new Hospice licenses due to alleged malfeasance of some hospice providers in Los Angeles County which hosts 67% of ALL hospice facilities in the Golden State.
I respectfully requested the City invite Public Health Officer Aaron Stutz, MD to the next meeting to address the Council in requesting a Letter of Support to the California Dept of Public Health to issue a waiver so Del Norte County and the City may acquire the license to provide valuable hospice service.
The absence of hospice is apolitical.