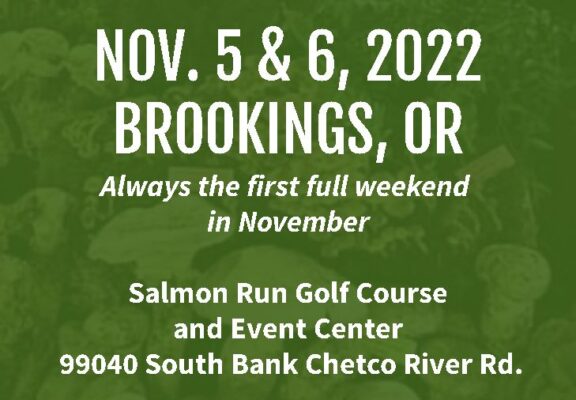 WHAT YOU'LL FIND AT THE TWO-DAY FESTIVAL:
Over 200 Wild Mushroom Varieties on Display +
Vendors +
Food & Brew +
Workshops & Speakers +
ID Hikes
Center stage has always been our Wild Mushroom Display, showcasing over 200 local varieties (nearly all collected from within about 50 miles of Brookings), with folks on hand to talk about and identify the different specimens. 
Found a mushroom you can't identify? Bring it to the festival, and we'll do our best to tell you what it is! Want to learn how to garden with mycelium? Or how to grow your own (mushrooms, that is)? Or when to start looking for the Pacific Golden Chanterelle, Oregon's state mushroom? Want to learn about the latest mycological discoveries? Learn all that and more…at the Wild Rivers Mushroom Festival!
Over the course of the two-day festival, you can learn about mushrooms, talk about mushrooms, taste mushrooms, shop for mushrooms, wear mushrooms…even DRINK mushrooms! Both days are packed with all sorts of ways to help you get your fill of mushrooms.
Admission to the festival is FREE. If you want to participate in one of our workshops, hear a lecture from one of our visiting experts, or join a mushroom identification hike*, TICKETS ARE ON SALE NOW THROUGH NOV. 4TH.
IMPORTANT TIP FOR FESTIVAL GOERS:
This venue is a few miles outside of town, and WiFi access is very limited, so please consider bringing cash (in case the credit card readers go down during the festival…)
REMEMBER TO TAKE ADVANTAGE OF A FREE RIDE ON THE PACIFIC COAST TROLLEY!!
No need to use up your own gas – catch a ride on us…
*Note: Tickets for the ID hikes are generally not sold in advance (see the exception below), but will be available at the door each day of the festival.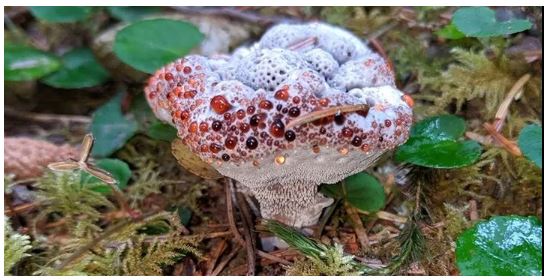 Mushroom Identification Hikes
Join local & regional experts. Multiple mushroom ID hikes will be scheduled each day. Hikes are limited to no more than 20 people.
Tickets for the Tolowa Dunes hikes with Anna Moore should be purchased in advance. Tickets for the other hikes can be purchased at the door each day of the festival.