WHEN: Saturday, November 27, 2021 Starting at 9 am and going until 3 pm
WHERE: Crescent City Harbor District at the former Englund Marine & Industrial Supply located at:
191 Citizens Dock Road, Crescent City, California
COST: FREE
I've always thought we could have a year round indoor farmers market. So glad it finally has come to fruition.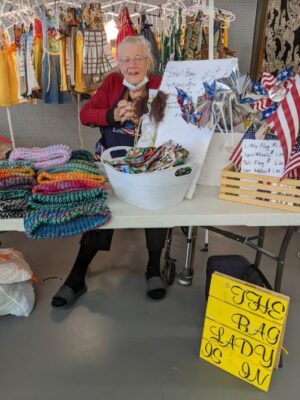 Several bakeries – Cinnamon Rolls by Sticky Paws made in a home kitchen with just the right blend of Cinnamon and frosting! Lots of other dessert offerings as well.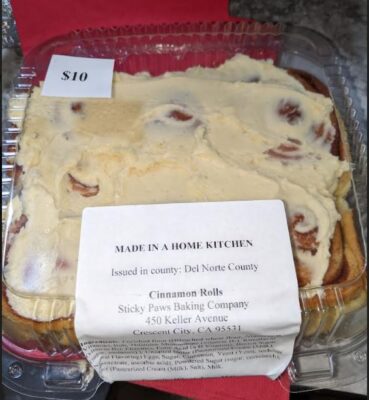 Then there's Gabby Clark's goodies another home kitchen. They use only organic products. We purchased their Chocolate Covered Chilean Alfajor. Gotta try them!
In the mood for chocolate candy? Try Anita K's dark chocolate covered macademia nuts. Yum.
Jewelry, wooden carvings, baskets.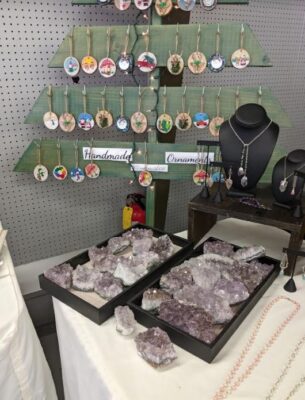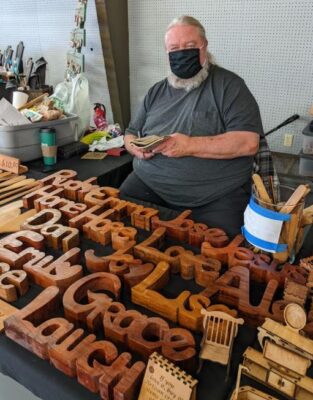 No fruits and vegetables this time, but there certainly will be in the future says Angel, the coordinator.
Next week, many of these vendors will be at the Fairgrounds instead, but back to the Harbor the following weeks.
Check it out!