By Jaime Yarbrough – June 10, 2022
If you like authentic jambalaya and Cajun-Creole food look no further than Schmidt's House of Jambalaya 110 Anchor Way, in Crescent City Harbor. I have known Mike and Jennifer Schmidt for many years and have been going to their lifelong dream of a restaurant almost since it opened. They actually started serving their signature dish at various events like the 4th of July Deck Party and the Downtown Diva's First Friday to see if they would be able to draw customers. Along with their delicious garlic-shrimp skewers, Mike's recipe was a big hit.

I have enjoyed, not using that word lightly, almost everything on their menu making a Sunday morning visit a part of my weekly routine. When the weather is good I seriously enjoy sitting out on their partially enclosed deck to leisurely enjoy my mimosa, craft beer, or kombucha while watching the magnificence of South beach.
Complementing the scenery are some of my favorites. In addition to their house specialties, their shrimp bisque is outstanding. If you're in the mood for a sandwich their Po' boy and Muffalettas will certainly fill you up. They've a full selection of fine wines and occasional musical events with both local and guest musicians. There are salads, extra's and a kids menu too. Give yourself a treat. Pay them a visit.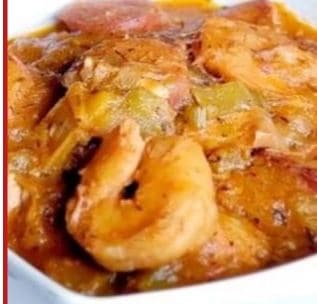 NOTE: They're hiring!
•Line Cook
•Prep Cook
•Dishwasher- experience preferred, but will train motivated people.
Why are we hiring? Sebastian is going to University soon, so we need to add team members to fill his role, and expand our team.
If you love making real food, enjoy camaraderie within a supportive staff, cooking with an ocean view, and being part of one of the best restaurants around, contact us!
Immediate openings.info@jambalaya.house located in the Harbor, Crescent City.